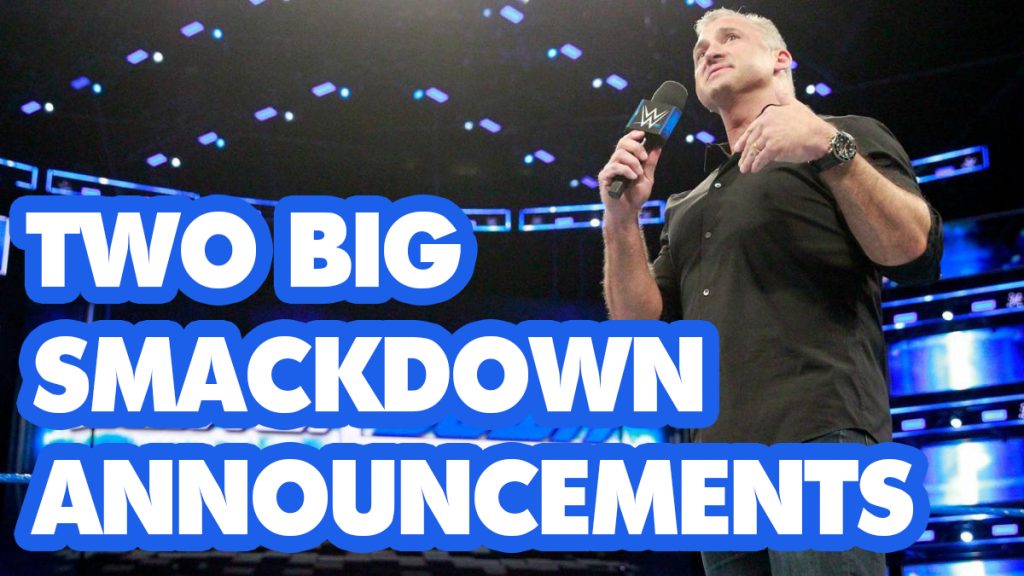 Last night the SmackDown Live commissioner, Shane McMahon announced that at WrestleMania 34 it will be Sami Zayn vs Kevin Owens, a match that pits the sometimes best friends, sometimes not best friends against each other.
But that wasn't all, Shane also announced that effective immediately he would be stepping down as commissioner of SmackDown Live. This leaves Daniel Bryan in-charge of SmackDown Live for the foreseeable future.
After the announcement Shane was attacked by Zayn and Owens, who proceeded to injure the former SmackDown Live commissioner. You can watch the full segment in the video above. Zayn and Owens went as far as taking Shane backstage and powerbombing him on equipment, leaving him receiving medical treatment as the show went off the air.
Despite just being announced to face each other at WrestleMania, Zayn and Owens seemed to be working together quite well, united in their common goal to destroy Shane. Having had a falling out at Fastlane and on last week's episode of SmackDown Live, it seems Zayn and Owens are back on the same page.
But for how long will this reunited friendship last? Especially considering they will be facing off at the 'Show of Shows'.
"After tonight's show, I am taking an indefinite leave of absence as #SDLive's Commissioner." – @shanemcmahon #SDLive pic.twitter.com/iR1IbaRkda

— WWE Universe (@WWEUniverse) March 14, 2018
Now, Owens vs Zayn has been announced for WrestleMania but it seems the angle that played out on SmackDown last night could indicate that Shane will be involved somehow. It's been rumored for sometime that Owens and Zayn would be facing Shane in a match, either with a tag team partner or on his own. Almost certainly in the next few weeks we will see Shane placed into a match against the pair at WrestleMania.
It would be a natural progression of this feud to have Zayn and Owens (perhaps with Daniel Bryan in their corner) face off against Shane and a tag partner of his choosing. That might be a shame, because Zayn vs Owens could deliver the match of the night. They have some of the best chemistry you will ever see in the ring have had numerous classic matches that steal most shows they are on.
With only 26 days until WrestleMania the card is really starting to shape up.