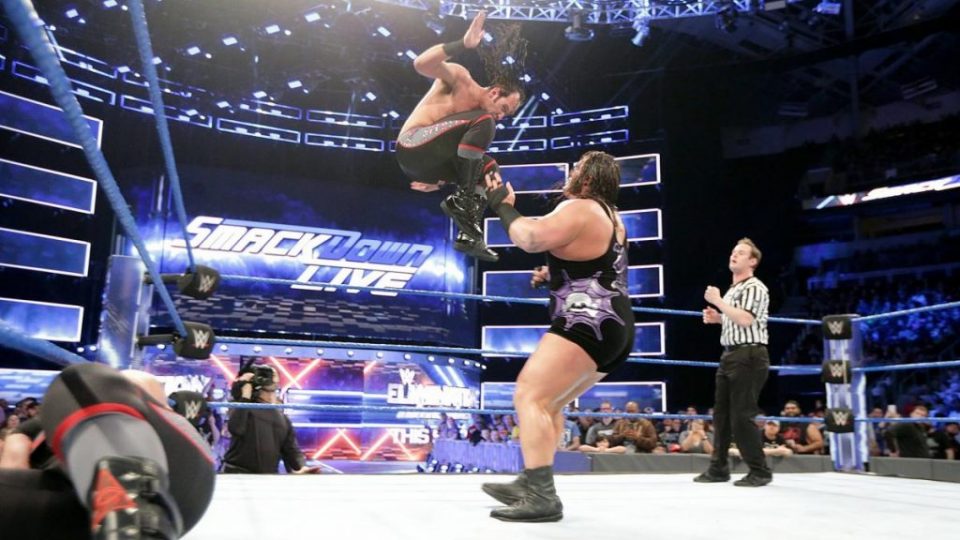 WWE has apparently filed for a trademark on a former superstar's name. It looks like WWE has plans for Viktor after all.
Viktor was a member of The Ascension alongside Konnor.  Viktor's real name is Rick Victor. Konnor's name is Conor O'Brien.
The duo can begin working dates on the independent scene next month. They were released in December and should be closing in on the end of their 90-day non-compete clauses.
Konnor has announced he'll be going by the name: Big Kon.  Viktor hasn't announced his indie name at this point.  Maybe we'll get a Big Vik?
The Ascension never seemed to click on the main roster after having a dominating run down in NXT.  The Ascension were NXT Tag Team Champions.
When they were called up, The Ascension were pushed as a second rate Road Warriors and ultimately became comedy fodder for Tyler Breeze and Fandango.
Eventually, they became enhancement talent before seldom being used towards the end of their run.
WWE also filed a trademark for Dana Brooke on the same date.
Stay tuned to WrestleTalk.com for more news on The Ascension's rise on the independent scene.