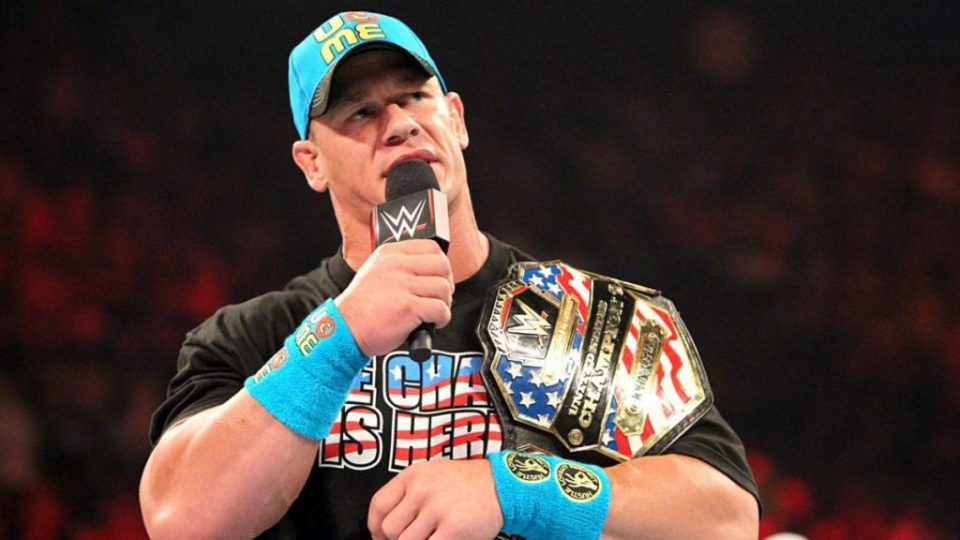 According to a tweet from Slice Wrestling, WWE officials are planning on giving the oft-neglected United States Title a status boost over the coming months leading to an "explosive" match at WrestleMania.
Now, that likely does not mean the belt will be the centrepiece attraction of an FMW-style no rope exploding barbed wire death match, or anything like that, rather it will be elevated by whatever match WWE does on the card involving it.
Currently R-Truth is the champion, having surprisingly defeated Shinsuke Nakamaura two days after Royal Rumble to win the title. Nakamura himself only won the belt on the Rumble pre-show, defeating Rusev, who won it at the end of 2018 on SmackDown.
The game of hot potato with the belt appears to have calmed down and Truth brought back the John Cena-inspired open challenge this past week on SmackDown, resulting in him defeating challengers Andrade and Rey Mysterio.
The way Truth was talking appeared to be hinting at a US Title Open Challenge showdown with John Cena down the line – Truth referenced his "hero" Cena several times in the promo and even used the five knuckle shuffle in the bout.
While this may have just been Truth joking around, which fits his zany character, it may also be a hint as to the direction of the US Title at WrestleMania. Could Truth vs. Cena happened at the granddaddy of them all? It is not out of the question.
Cena was originally scheduled to face Lars Sullivan at the PPV until Sullivan's personal issues prevented him from appearing in the angles on Raw earlier in the year that would have set the stage for that match, meaning it is not unlikely to happen. There is also talk of Big Match John taking on Kurt Angle in the latter's retirement match, but that too is just a rumour at this stage.
Alternatively the title could get switched from Truth to Andrade or Mysterio, who could then take their excellent television feud to the big stage. Or perhaps the belt will be used to elevated the recently called-up NXT talent. Perhaps Ciampa and Gargano will meet at WrestleMania as well only this time with the US Title up for grabs.
This is all speculation at this stage, but we would love to hear your thoughts on what you think the US Title match will be at WrestleMania. Let us know in the comments below.