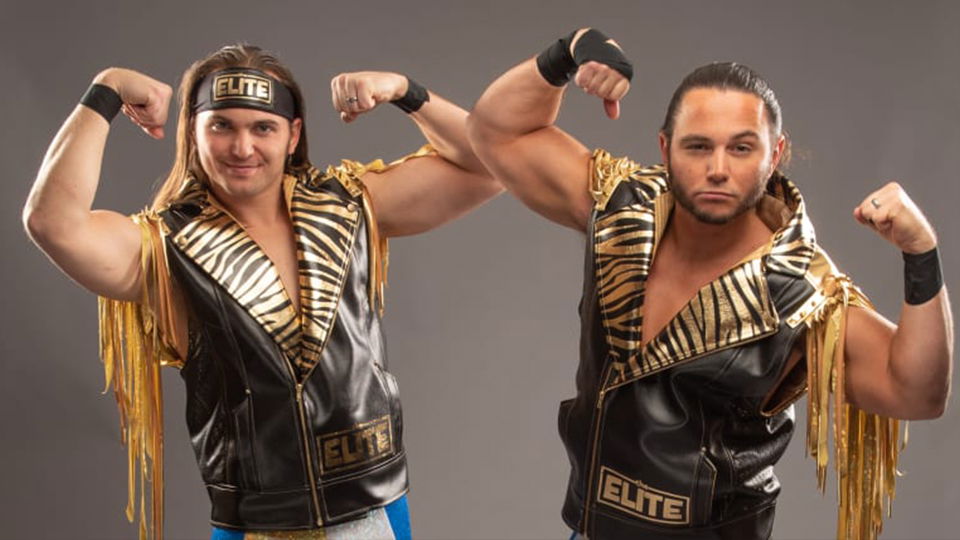 The Young Bucks have poured some cold water on the flames of a potential AEW and New Japan partnership. They did an interview with ESPN West Palm where they discussed a potential partnership and Chris Jericho's comments from the Tokyo Dome.
"That was just a rumor. Nothing is happening. I think [Chris] did that to get the internet to talk a bit more about the situation. The door has not opened up at all. We wish them luck in what they're doing. A lot of our friends work in NJPW and if something came along, we'd be open, but nothing is happening right now."
Jericho commented after his match with Hiroshi Tanahashi that egos and hurt feelings need to be put aside for the sake of business. The stipulation on his match was if Tanahashi was able to beat him he would receive an AEW World Championship match. This is the first real acknowledgement of AEW in New Japan since the promotion's formation.
Kenny Omega, Nick and Matt Jackson recently shared their feelings about the situation. They mentioned feeling betrayed by New Japan when they left the promotion and it seemed like there were still some very hard feelings. You can read more about it here.
For the time being, the forbidden door remains firmly closed. While there would be great potential for a partnership, it doesn't look like it is going to happen anytime soon.
What do you think of the Young Bucks' comments? Let us know on Twitter or on Discord!