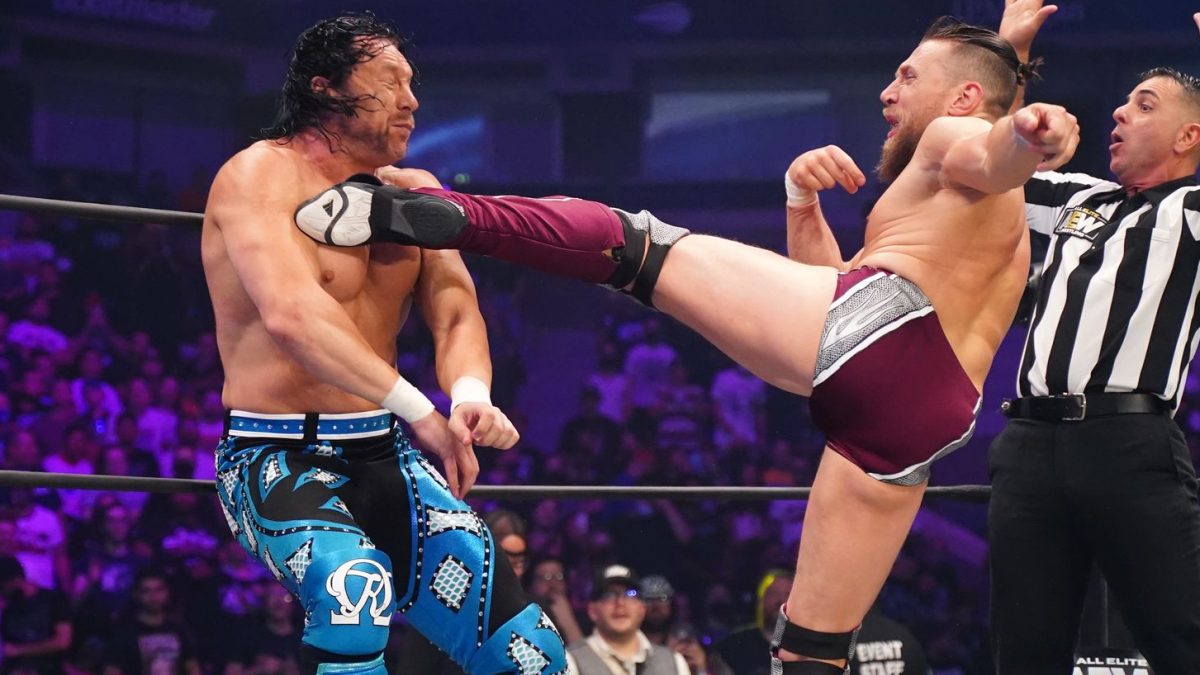 It has been two years since AEW Dynamite hit the airwaves on TNT for the first time. Since then the show has quickly become the best weekly wrestling show on television.
There was a long period of time where the show was forced to remain at Daily's Place during the pandemic which was pretty lame but it did not stop the show from having memorable matches and moments.
Here we will take a look at the top 12 matches and moments from the show's second year.
There were plenty of others that could have made this list but these are the ones that stood out the most.
Some matches on this list might not be the best technical performances, but these are the ones that made the biggest impact in hindsight.
---
12. Blood & Guts – May 5, 2021
People like to make fun of the finish of Blood & Guts but they often neglect to mention how good the match itself was.
This was an old-school War Games match in pacing and execution. The only thing wrong with the bulk of the match was the commercial breaks. Had this been on pay-per-view much of the problem would have been eliminated.
This was bloody and violent, with virtually every man involved getting busted open. Ultimately MJF and Jericho ended up on the roof with MJF threatening to throw Jericho from the top.
This caused the Inner Circle to surrender to save their leader only for MJF to throw him off anyway. This was a great finish tainted only by Jericho landing on a very obvious crash pad.
---
11. Kenny Omega vs. Rey Fenix – January 6, 2021
If you are looking for the best AEW Dynamite match of the Daily's Place era, this might be it.
Kenny Omega's first defense of the AEW World Championship came on the first show of 2021 against Rey Fenix. The two had wrestled before but this was their first singles match on television for AEW.
You could make the argument for both of these guys to be the best wrestler in the world bell-to-bell. Their chemistry is fantastic and they kicked off 2021 with a five-star match.
There was no chance Fenix was winning this match, but that didn't take away from the incredible performance both men put on.
---
10. KENTA Opens the Forbidden Door – February 3, 2021
For two years people wondered if we would ever see a crossover between AEW and New Japan Pro Wrestling. Finally, on February 3, 2021, KENTA opened the Forbidden Door.
Attacking Jon Moxley at the end of AEW Dynamite, KENTA removed his hood, mask and sweater to reveal his identity as Twitter lost its collective mind.
This was a very simple beatdown angle in execution but it represented something fans had been longing for for two years. Finally, we would see AEW and New Japan stars in the same ring.