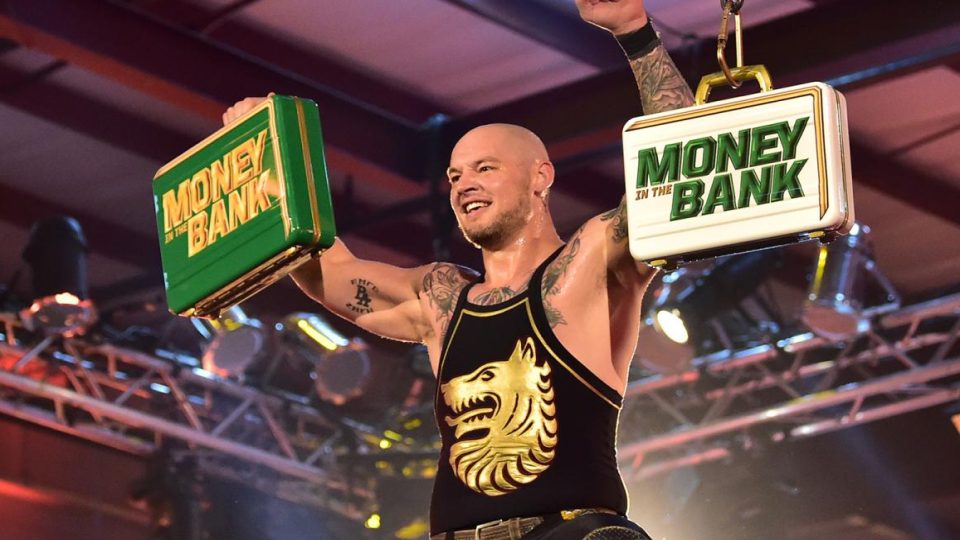 WWE Money in the Bank airs tonight on the WWE Network, featuring live matches from the WWE Performance Center as well as a pre-recorded cinematic style battle inside WWE Headquarters for the men's and women's Money in the Bank contracts.
WrestleTalk.com will have live coverage for the event tonight, but as a preview, let's take a look at three things that should happen on the show, and three that absolutely should not.
---
Braun Strowman SHOULD beat Bray Wyatt clean
Braun Strowman should not have won the Universal Championship from Goldberg at WrestleMania, I'll make that much very clear.
But he did. And with that said, to lose it just over a month later would be a poor decision.
This is the first World Title reign for Strowman having come up short in so many matches to win the strap in the past few years.
He deserves more of a chance to prove whether he can carry a show, because there was definitely that potential a while ago, but it kind of fizzled out. But now he has the belt, go with it.
With Strowman facing the 'regular' Bray Wyatt and not The Fiend tonight, this would allow for Strowman to win and Wyatt to still have The Fiend to fall back on.
And that, in my opinion, would only add to The Fiend's appeal. There's no point in The Fiend existing if Wyatt wins all the time anyway.
And I wouldn't bother trying to pussyfoot around it with a dodgy finish either. Just having Strowman straight up beat Wyatt clean would be the best decision.
---
Tamina SHOULD NOT beat Bayley for the SmackDown Women's Title
For things that shouldn't happen, we'll start with one that I'm pretty confident in, but the opposite isn't completely impossible.
With Bayley vs Sasha Banks something WWE is clearly looking at doing, presumably at SummerSlam in August, it is thought at some point Banks might cost Bayley the title to lead to that.
Now is not the time, and Tamina is not the person, to do that with.
There's plenty of time before SummerSlam for one to turn on the other, and I don't even think Banks needs to cost Bayley the title because surely the whole point would be she turns on Bayley because she wants to win said title from her.
And also because Tamina.