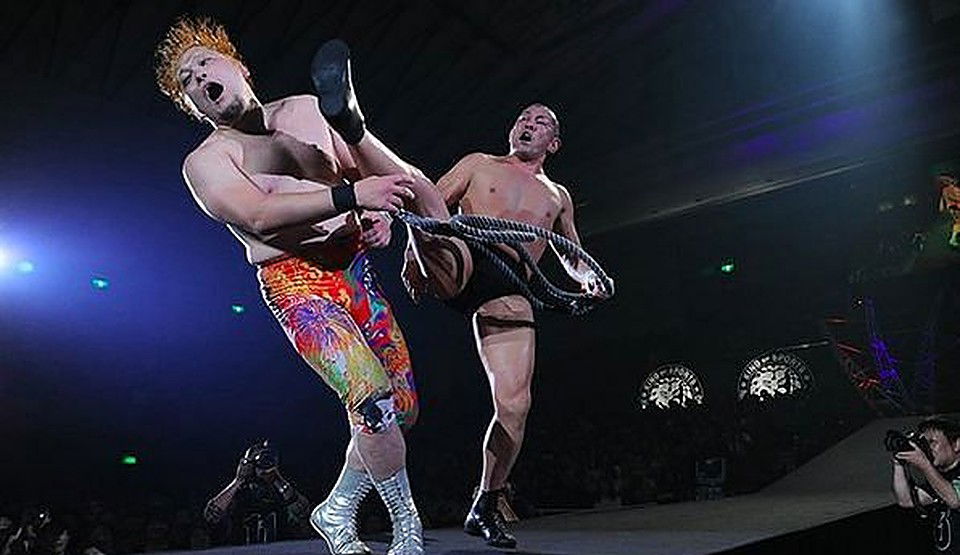 Despite some people's opinions, the New Japan Pro Wrestling's G1 Climax is nothing without Toru Yano. Over the years, he has wreaked havoc on the tournament. It has also created some of the most memorable moments during these matches.
Ahead of his match against double IWGP champion Tetsuya Naito, here is a look at the times that Toru Yano has played spoiler in the G1 Climax.
---
5. Hiroshi Tanahashi – G1 Climax 2011
As always, going into a G1, the IWGP Heavyweight Champion is both the favourite and dark horse to win the tournament. It was the same story in 2011 with 'The Ace' Hiroshi Tanahashi.
Since the start of that Summer tournament, Tanahashi had been on a roll. Apart from one loss to Yuji Nagata, he had won every match.
Unfortunately, one of his last matches was against Yano. He is one person you don't want to go against to determine your fate. However, this one wasn't like all of your standard Yano matches. It was the longest of Yano's tournament going over 16 minutes. You can bet Tanahashi brought out the best. However, in the end, Yano got the win in one of the biggest shocks of the entire tournament.
It was the loss against Toru Yano combined with defeat to Naito which stopped Tanahashi from making another final. Luckily, Tanahashi has continued to enter G1's and went on to win another two tournaments in 2015 and 2018.
---
4. Katsuyori Shibata – G1 Climax 2016
Katsuyori Shibata is known as one of the best with his signature striking skills and accomplishments with three reigns as NEVER champion and winning the 2017 New Japan Cup. It didn't stop him from falling victim to Toru Yano in the 2016 G1.
Like many wrestlers whose G1 Yano has spoilt, Shibata had a successful start to the tournament with four successive wins in a row. However, he fell victim to CHAOS's most unpredictable member. Not only was it a defeat to Yano, but it was in record time. Although Shibata started strong with his patented strikes and kicks, it all went downhill very quickly. Once Yano managed to take off a turnbuckle and distract the referee, a low blow and quick pin were all it took.
The match lasted just over one minute.
After this loss, Shibata had a mixed tournament with a few more ones but another vital loss to EVIL. If he had just managed to beat Yano, his wins over Naito and Kenny would've taken him to the final against friend Hirooki Goto.
---
3.  Kenny Omega – G1 Climax 28
Like many of the names on this list, then IWGP Heavyweight Champion Kenny Omega was a hot favourite to win in 2018. The Cleaner had won in 2016 and had a lot of momentum going into the matches. His match against Toru Yano was meant to have been an easy win. Kenny had been on a great run so far but Yano had earnt no points in his first three matches.
'Meant to' being the keyword.
After an attack from the Bullet Club Firing Squad, it was one of the most chaotic matches of the year. There were turnbuckles, attempted low blows and even Omega was even taped to Young Lion Ren Narita. In the end, despite fighting off his cheating ways, a sneak attack from the BC allowed Yano to get the win.
Although you could say that Yano was the direct cause for the spoiler, it was this match that changed the complexion of his Summer. With this loss, Kenny ended the tournament tied Kota Ibushi at 12 points. However, with a loss against the Golden Star, Omega failed to make it to the final.