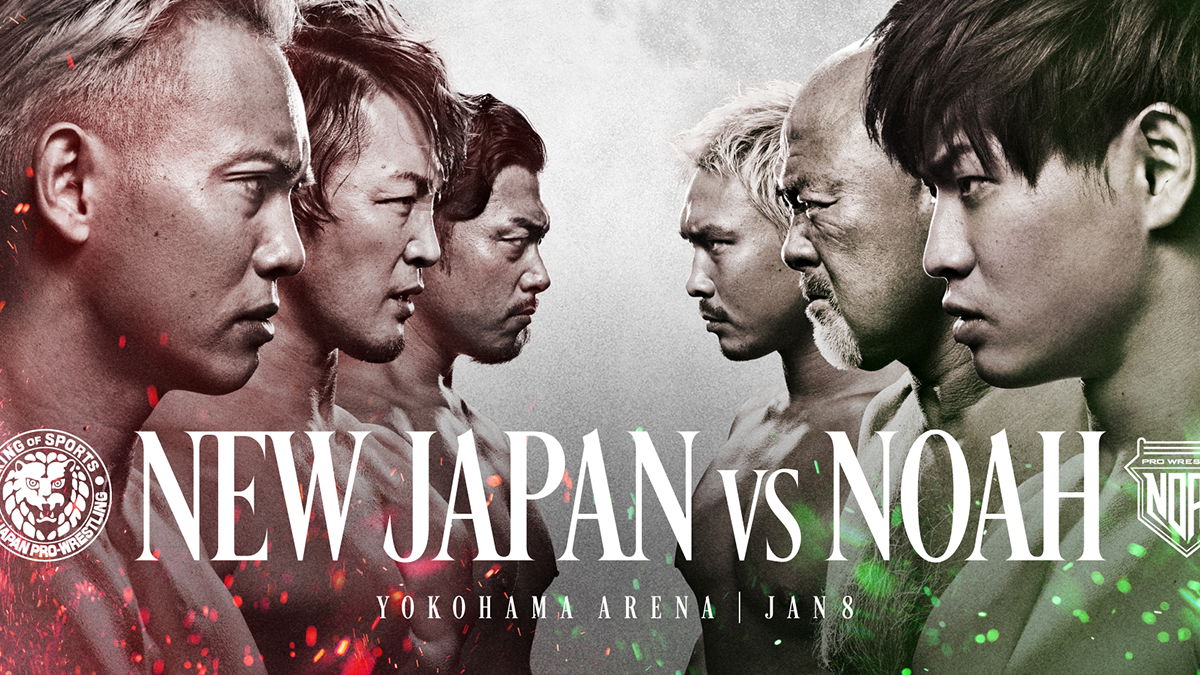 The biggest event of New Japan Pro Wrestling's calendar is Wrestle Kingdom. Held in January, the event takes some of the company's best wrestlers and puts on a spectacular.
Alongside the two main shows at the Tokyo Dome, New Japan has added a third day to the event in Yokahama.
However, unlike the other shows, this one is special as it is a collaboration with Pro Wrestling NOAH.
Although the two promotions used to have inter-company matches in the past, in tournaments such as the G1 and Best of Super Jr, this is the first time the two have officially collaborated.
With so many possibilities for matches, here is a look at seven dream matches for the event.
---
7. El Desperado & Yoshinobu Kanemaru vs. Nosawa Rongai & Eita
For many, New Japan's Jr tag division has raised issues in the past due to a lack of consistency and teams.
Similarly, NOAH has suffered the same fate during the past year, with no team holding the belts for a long time.
The Wrestle Kingdom event could be the perfect time to prove people wrong by showcasing their best.
For NOAH, it has to be the Jr tag champions Nosawa Rongai & Eita, who have gained massive popularity in their faction Los Perros del Mal de Japón.
Despite not being Jr tag champions, El Desperado and Kanemaru have proven that they are the best team to represent the division.
Looking at both teams, they have similar styles that combine high flying, submissions and strikes to showcase the diversity of junior wrestling.
Compared to the other matches, a tag match between juniors could easily be overlooked.
If the companies put their best teams forward, it can really show off the best of the Junior division.
They can also show how far wrestling has come from the assumed "flippy" stuff people expect from the division.
---
6. KENTA & Jay White vs. Keiji Mutoh & Naomichi Marufuji
If there was ever an iconic feud between two wrestlers, KENTA and Kaomichi Marufuji should never be discounted.
Since debuting, the two have teamed together and battled each other in both tag matches and for the GHC Heavyweight and Jr Heavyweight titles.
With KENTA's new mean streak, it seems like the perfect time for a rematch after Marufuji beat him in 2018.
Another wrestler who shocked fans after joining NOAH is legend Keiji Mutoh. After winning the GHC Heavyweight title in February, Mutoh proved he could still go 100%.
However, if anyone loves killing a veteran's dream to shine, it's Jay White.
After time away from New Japan, what better way to make his mark than beating a wrestling legend.
Between the four wrestlers, they have years of experience but very unique and different wrestling styles.
Each pair of wrestlers also have experience tagging together with Mutoh and Marafuji being NOAH tag champions. It will be a battle of smarts and wits, but one that is bound to be legendary.