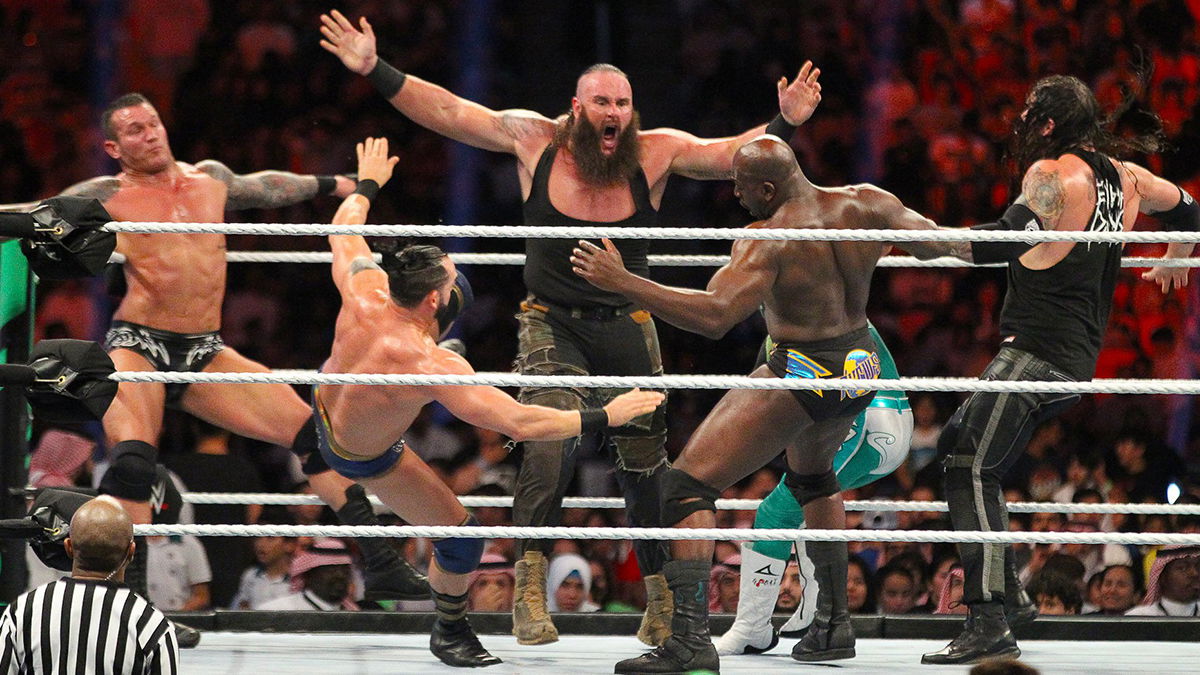 WWE's events in Saudi Arabia are not known for high levels of quality. Most shows have been critically panned with some of the worst matches in company history.
However, today we are going to try and put on our positivity caps. While these shows are bad and paid for by bad people, some of the matches have been decent.
I would not go so far as to say any of the matches have been great but let's lower our expectations for a moment and take a look at some of the bright spots of these terrible events.
These are nine WWE Saudi Arabia matches that were actually decent.
---
9. AJ Styles vs. Shinsuke Nakamura – Greatest Royal Rumble
The rivalry between AJ Styles and Shinsuke Nakamura never quite lived up to the hype.
One of their many pay-per-view matches came at WWE's first Saudi Arabia event, the Greatest Royal Rumble. The work in their matches was never bad, just underwhelming.
This match was more of the same solid stuff we had seen and if it didn't have such a lame finish it would have placed much higher.
In their quest to have more bad finishes in this rivalry than any other, both men got counted out resulting in another draw.
---
8. Kalisto vs. Cedric Alexander – Greatest Royal Rumble
Before he was completely buried in the heavyweight division, Cedric Alexander was the flag bearer for 205Live.
A very good Cruiserweight Champion, Alexander was a rare bright spot on some of these shows. In this case, he defended his title against Kalisto.
This would not be a match to garner an emotional reaction from an ordinary crowd, but on a show like this having two great wrestlers just go out and have a good match is more than enough.
---
7. AJ Styles vs. Samoa Joe – Crown Jewel 2018
By the time AJ Styles and Samoa Joe got to Crown Jewel in 2018 their rivalry had run its course. They had their blowoff match in Australia but Daniel Bryan refused to go to Saudi Arabia and was replaced by Joe.
As a result we got this match once again. It wasn't terribly different from the other matches they had in 2018, only slightly less intense than their matches at SummerSlam and Super Show-Down.
Joe lost once again, which didn't help this rivalry but there are few combinations of wrestlers in WWE that are more reliable together than these two.