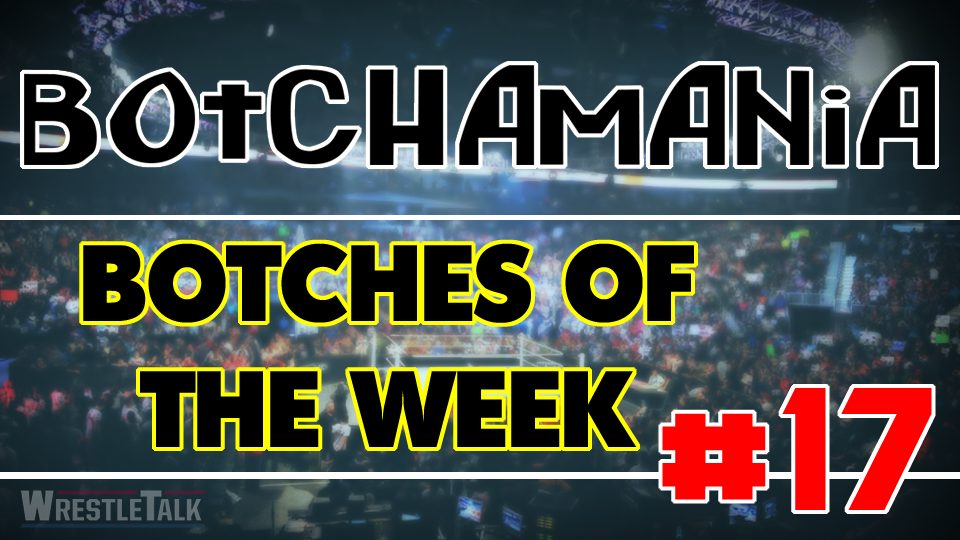 1. Batting Down The Hatches (couldn't think of a good pun)
https://twitter.com/RealMVD/status/1029269595389976578
OK bare with me here. During Alexa Bliss vs. Ember Moon, Ronda Rousey found it hard to keep her cool as a bat jumped the guard-rail.
I love that despite the bat only being able to flop around like that one guy at the house party who won't leave, The Baddest Woman On The Planet was weirded out enough to yell "THERE'S A BAT" to anyone that would listen.
2. Moonfault The debuting Pro-Wrestler Sengoku Enbu didn't leave a good first impression on the finals of the G1 Climax. The plucky newcomer drank too much enthusiasm juice and managed to land flat on his head during a standing moonsault.
We'd link his Twitter but we don't know who he is.
3.  Watch Your Ed It's been months since there's been any mistakes worth reporting from Impact Wrestling as they've stepped their game up since the Cyrus takeover. That didn't stop someone from popping into the shot behind Eddie Edwards love ballad to his singapore cane and quickly disappearing.
This only measure a .6 on the Hawk Scale.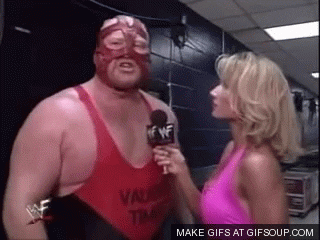 4. How Much Does Dis Della Weigh
580 lbs, well over 600 lbs, whatever pic.twitter.com/0hwlFwwURQ

— forever botchamania (@Maffewgregg) August 15, 2018
Tom Phillips appeared to ignore Greg Hamilton's announcement about The Bludgeon Bros.and declared the 590 duo to weigh well over 600 lbs.
Maybe he was counting the hammers too. Or maybe he rounded up.
5. A Load Of Typos That Don't Require Typing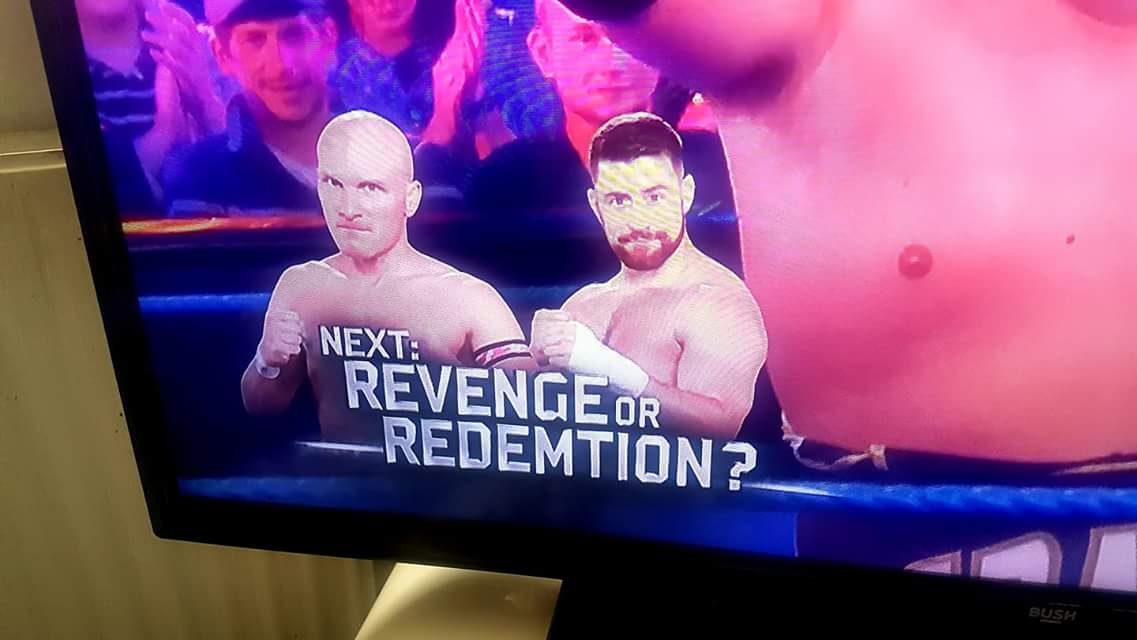 (main event was Roode vs. McIntyre, but whatever.)
That's your lot, I've been Maffew and you can follow me on Twitter to wind up Luke and Oli, who don't read these.