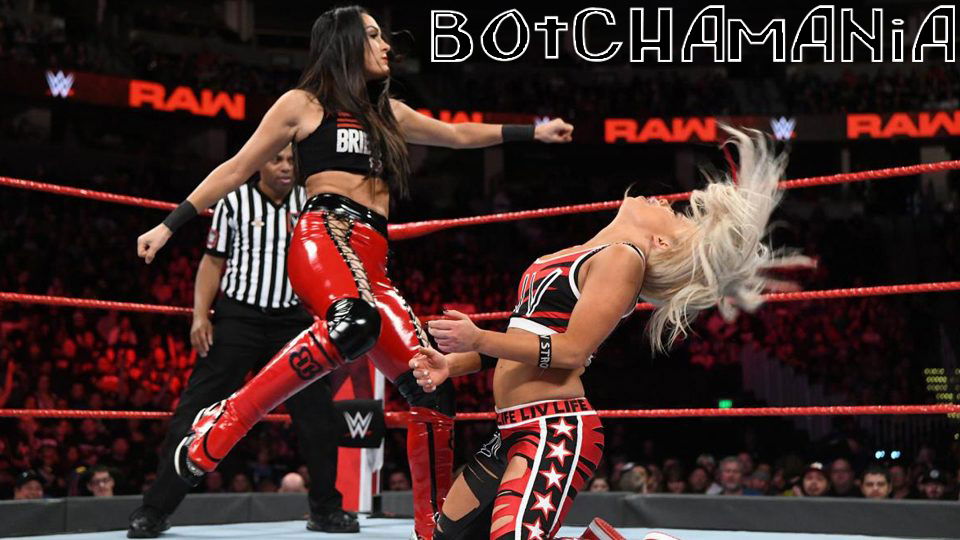 1. Yeah, take a guess what's going to be number one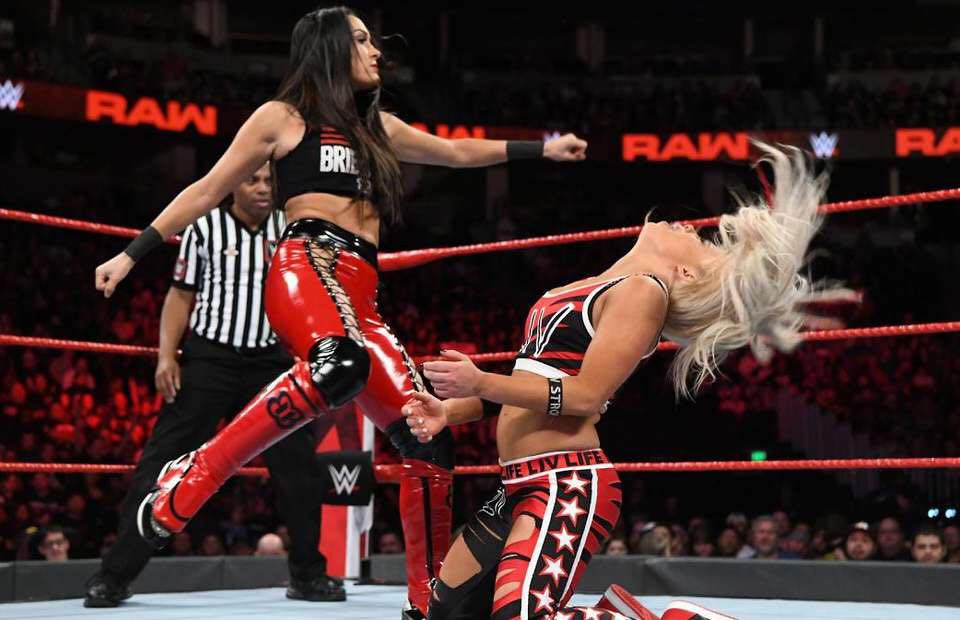 If you've not logged online for a few days then you may not be aware of Brie Bella accidentally knocking out Liv Morgan on Raw. Ah who are we kidding, even the Amish know about this by now. Liv was taken to ringside, examined by doctors who advised her condition was "good enough to take a suplex before the break" and then spent the rest of the match outside (which Cole called "backstage" as apparently just watching The Bellas gives you CTE) and the match continued with no further incidents.
2. Further incidents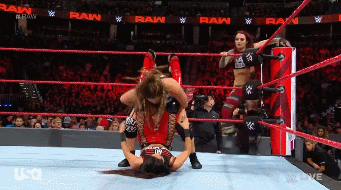 With everyone clearly a bit shook up by the kick, Brie was supposed to take a slingshot into an elbow from Ruby Riott but instead decided to clobber her on the swing.
Ruby ignored the offence, looked visibly annoyed and gave Brie a quick receipt in the form of a stiff kick.
Brie was then told to retire for being dangerous by several thousand Seth Rollins fans.
3. Fox'd It
A lot of the other mistakes on Raw got ignored as everyone was too busy typing up their WHY BRIE BELLA IS MORE DANGEROUS TO WRESTLING THAN CHAIR SHOTS TO THE HEAD articles so here's a GIF of Fox's Jedi neckbreaker on Jax.
4. I never got the fameasser name, I don't know guns so I thought it was supposed to be famous-er like "you will be more famous after this move" Dolph and Revival #2 messed up a Rocker Dropper counter in a match that was otherwise the highlight of Raw (but that's not why we're here).
Dolph also claimed to have beaten Seth at Summerslam. Maybe he meant Extreme Rules when he actually beat him, but in fairness, there's at least 128 WWE shows taking place this autumn.
5. Yoshi's Story (he fell, the end) Almost lost in the sea of Brie was Yoshi-Hashi's Titus O'Neil tribute at NJPW Destruction In Kobe. While attempting to stop Switchblade beating up Okada, Yoshi-Hasi tripped and busted his face on the ring before recovering enough to save him.
Gedo was able to take some of the focus away with his softer-than-baby-poo chair shot because he's such a company man. I've been Maffew and you haven't.