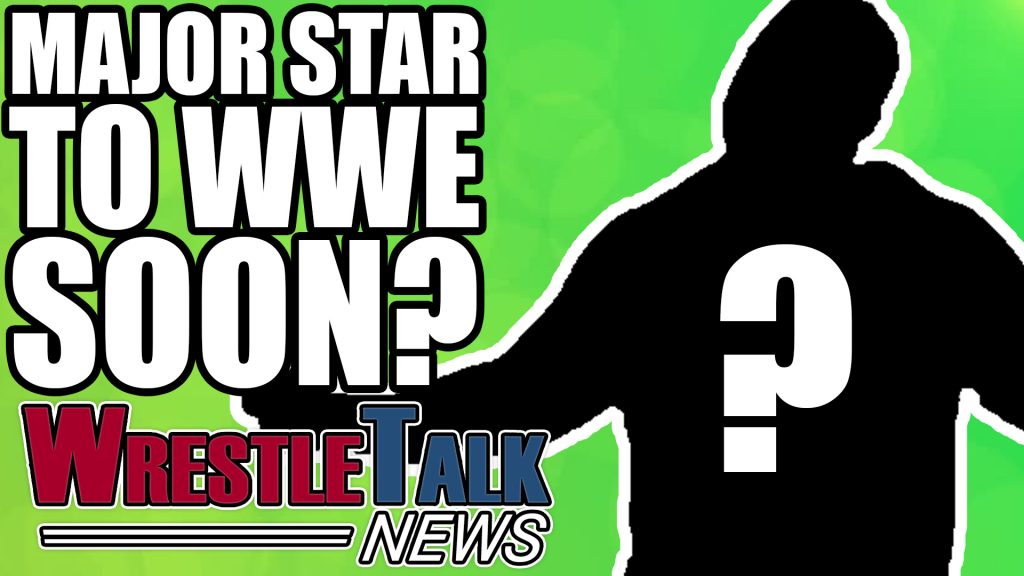 Huge Independent Star To WWE?
If you're a regular viewer of WrestleTalk videos, then the name Keith Lee will probably be one you recognize. Not only did he provide the excellent opening to this video you're currently watching, he was also one half of the 5* smash-mouth classic last year for Rev Pro against Tomohiro Ishii. A match that Oli and I gushed about in issue #2 of the WrestleTalk magazine, a match that we've both said is one of the best we've ever seen live.
Back in March it was reported by the Wrestling Observer that along with fellow excellent big man WALTER, Lee had been offered an NXT contract to being in May by WWE. Dave Meltzer wrote, "The belief within the indie world is Lee is taking it since he's turned down dates after that point in time but this is one of those things that neither side are even allowed to confirm. Lee responded to this rumour the same way all wrestlers do – he denied it. Lee posted on Twitter: "In today's play, the Dragon will be playing the role of The Rumor Mill. I will be playing the role of The Knight." Well if he does go to WWE, at least Finn Balor will have a new LEGO buddy to play with.
In today's play, the Dragon will be playing the role of "The Rumor Mill."

I will be playing the role of "The Knight." pic.twitter.com/zAAbpszoPv

— All E Leet (@RealKeithLee) March 1, 2018
Nothing has since been reported about the contract offer, and although Lee worked for WWE over WrestleMania weekend at their Axxess show, facing off against NXT's Kassius Ohno, that didn't mean he was signing with WWE any time soon. However there was something possibly newsworthy about Lee's Mania weekend – he lost all his matches.
Not only was he beaten by Ohno, Lee lost WWN Championship to Austin Theory, and a singles match against Deisuke Sekimoto. Meltzer noted in the Wrestling Observer Newsletter, "The only thing we know is that he was given an offer by WWE and he did not appear as a surprise in the crowd at the NXT show, which would be a confirmation that he took the offer and he would be starting soon."
While losing the WWN Championship is one thing, Lee also lost the PWG Heavyweight Championship to WALTER at All Star Weekend 14, which took place over last weekend. After the match Lee cut a promo about hoping WALTER would be a better champion than he was, and Cage Side Seats noted in their report, "Lee didn't explicitly say he was headed to WWE, but there have been implications." To add further fuel to the rumour fire, Lee also cut what many fans believed to be a goodbye promo at AAW's Never Say Die event earlier this month. When asked if he was heading to WWE after his Axxess match, Lee tweeted: "If one phrase holds true in wrestling, it's Never say never. Only time unveils what the future holds."
Someone else teasing a different future is the former Enzo Amore, who has broken his social media silence.
Enzo Amore Breaks Silence
Enzo – who's real name is Eric Ardnt – hasn't posted anything online since his lawyers left a statement on his Twitter on January 24th 2018 following allegations of sexual assault against Philomena Sheahan. Ardnt was released by WWE the day prior on January 23rd, and stripped of the Cruiserweight Championship which has since been won by Cedric Alexander. His silence-breaking post on Instagram is of a photo of some sneakers hanging over a wires with the phrase "it's been real".
Some have taken this to mean that Arndt is literally hanging up his boots and retiring from the world of professional wrestling. However others have noted that Ardnt will be nearing his 90-day non-compete clause very soon – which means he would be free to work for any wrestling company that wanted to book him. Ardnt in fact tagged WWE's official Instagram account in the image, suggesting he is just saying goodbye to the company rather than wrestling all together. He also deleted all previous images posted, and replaced his bio with: "T H A N K Y O U ☝???? believe half of what you see, and none of what you hear."
https://www.instagram.com/p/Bh7nB2Fgukl/?taken-by=real1
While there has been no official statement, the investigation into the sexual assault allegations made against him is still ongoing. Ardnt has not been charged as of this recording.