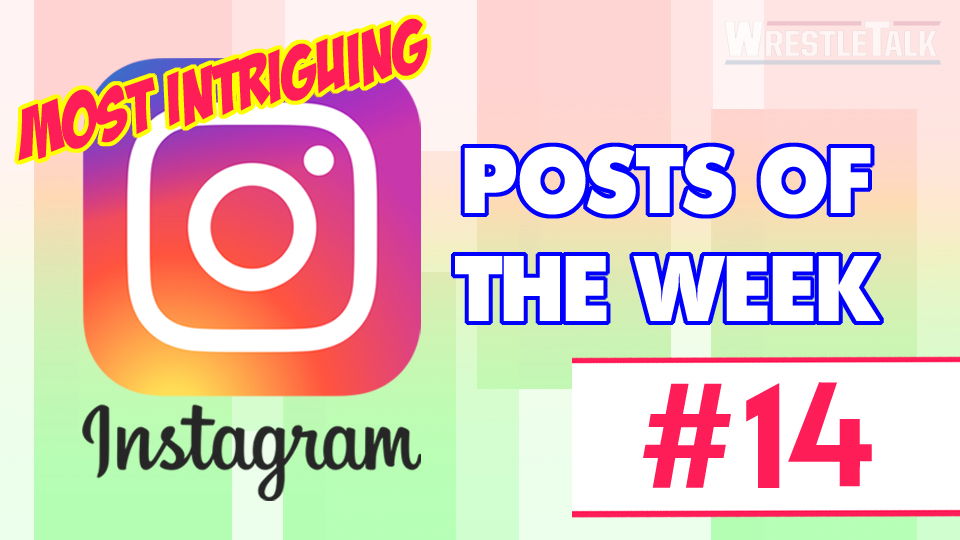 Hello and welcome once again to the 'Most Intriguing Instagram Posts of the Week'. Here, as always, I collect all the best snaps taken from around the world of wrestling just for you. This week we've got images from the WWE Evolution announcement, a PWG BOLA 'before-they-were-famous' snap, and even a music video for one smiley Irishman.
So without further ado, let's get cracking!
Say Cheese!
https://www.instagram.com/p/Blmu-09AQdU/?taken-by=drewgulak
This week on Raw we heard the announcement from Stephanie McMahon that the promotion's first-ever all-women's pay-per-view, WWE Evolution, will take place on October 28. Looking up the ramp, however, where the majority of the roster was, it was Drew Gulak with the biggest smile on his face, looking straight down the camera. It's like when you notice someone is trying to take a candid photo of you so you immediately revert to smiling in a pose. Good work Drew.
Fashion Butt
https://www.instagram.com/p/BlnqivLDzNY/?taken-by=mmmgorgeous
Looks like Tyler Breeze's ring attire is even better than we already thought. He truly is the "Fashion Butt" of WWE. If only he wasn't stuck in main roster purgatory. I miss his awesome matches with the likes of Neville in NXT. Those were the days.
It's About Time, I Was Worried Sick!
https://www.instagram.com/p/BloyyHOnL-1/?taken-by=wwecesaro
At least the boys in the Bar finally came home. Shame about the World Cup #NeverForget. I'm so happy to see Cesaro and Sheamus back on TV even if it is still together. As much as I love them I'm definitely ready to see some singles runs. It baffles me that Cesaro has still never held the WWE Championship. I'm still holding onto the hope that he'll win a Royal Rumble one day. He deserves it to no end.