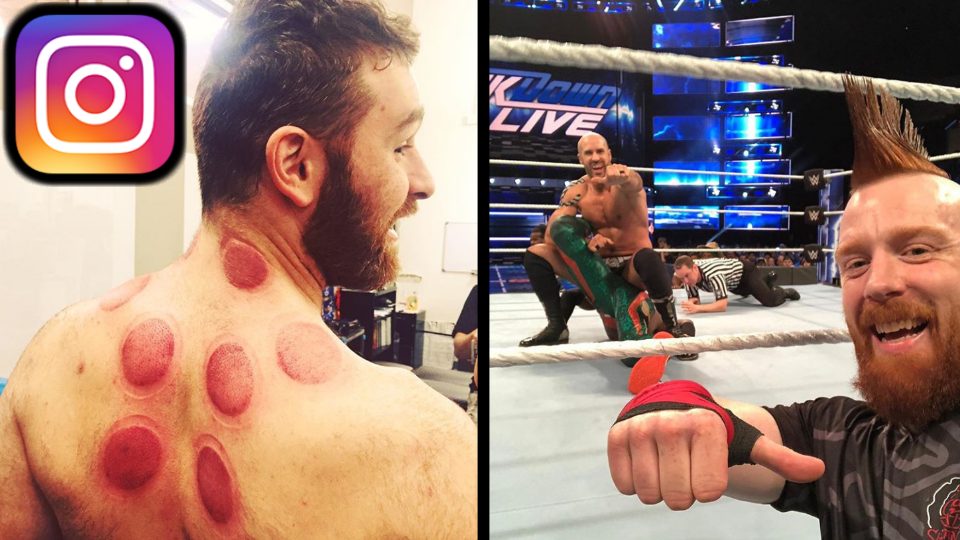 Hello and welcome once again to the 'Most Intriguing Instagram Posts of the Week'. Here, as always, I collect all the best snaps taken from around the world of wrestling just for you. This week we've got some injury news, some signing news and a special congratulations to Mike Kanellis.
So without further ado, let's get cracking!
Sami Zayn vs. Radioactive Octopus
https://www.instagram.com/p/Bn41uwkFYWL/?taken-by=samizayn
If anyone knows the whereabouts of this radioactive octopus, please inform your local authorities, it must be contained before anyone else gets hurt. Sami's shoulders were already bad, poor guy.
Kneel
https://www.instagram.com/p/Bn5FW_oA_L2/?taken-by=beckylynchwwe
Isn't Becky Lynch just the best thing on the main roster right now? She is just such a badass and her confrontation with Charlotte Flair in the main event of this week's SmackDown Live was excellent. If only Road Dogg knew she wasn't actually the heel in this situation…
Happy Aiden Day
https://www.instagram.com/p/Bn45i_Oh0D7/?taken-by=dramakingwwe
Aiden, WHY?! If you missed it, Aiden English turned on former-partner Rusev after the latter's WWE United States Championship bout against Shinsuke Nakamura. He didn't win the title, and he lost a friend. It was the saddest of Rusev Days.