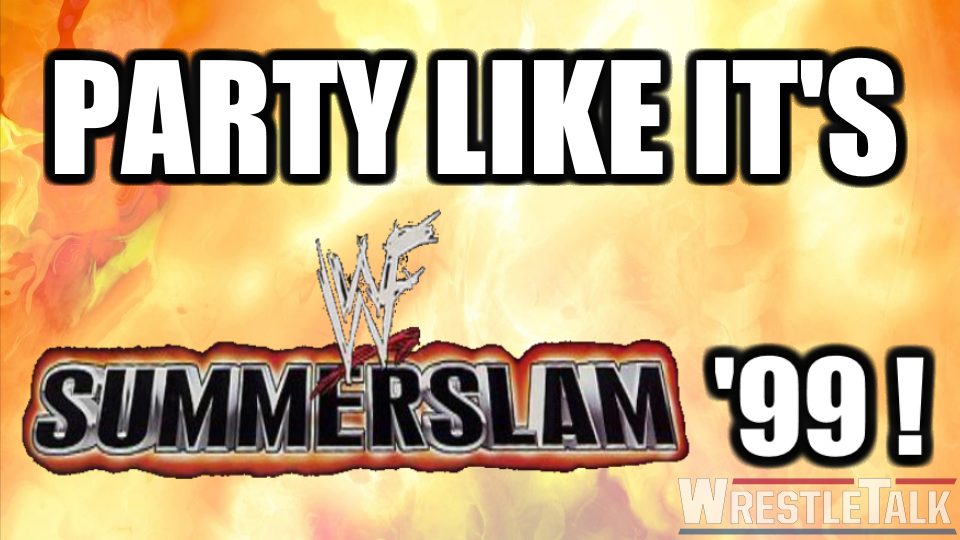 It's SummerSlam season everyone and I invite you to travel back in time…
I recently re-watched 99's installment of the 'Hottest Event of the Summer' as it is definitely one that stands out and is a highlight of the Attitude Era.
Let's get started.
Opening the show, taking place in Minneapolis, Minnesota, was Intercontinental Champion, Jeff Jarrett taking on D-Lo Brown – the European Champion – in a match where both titles were on the line. What stands out to me now, is remembering the ovation D-Lo received when he emerged with Debra (McMichael); she'd had a spat with Jarrett once they'd entered the arena and stormed off, only to join the European Champ upon his entrance which riled 'Double J.' This was a very Attitude Era crowd though, and they were clearly cheering Debra's… assets.
The match itself was enjoyed by the crowd, but was interrupted by Brown's running buddy, 'Sexual Chocolate' Mark Henry, when Jarrett went to his weapon of choice, his guitar. Henry appeared to be there to help D-Lo as he snatched the six-string away from Jarrett, but actually took out D-Lo himself, smashing the guitar across his back. A bemused Jarrett made the cover and carried two titles away.
The "why Mark, why?" question was soon asked by our resident commentary team, Jim Ross and Jerry Lawler – those were the days!