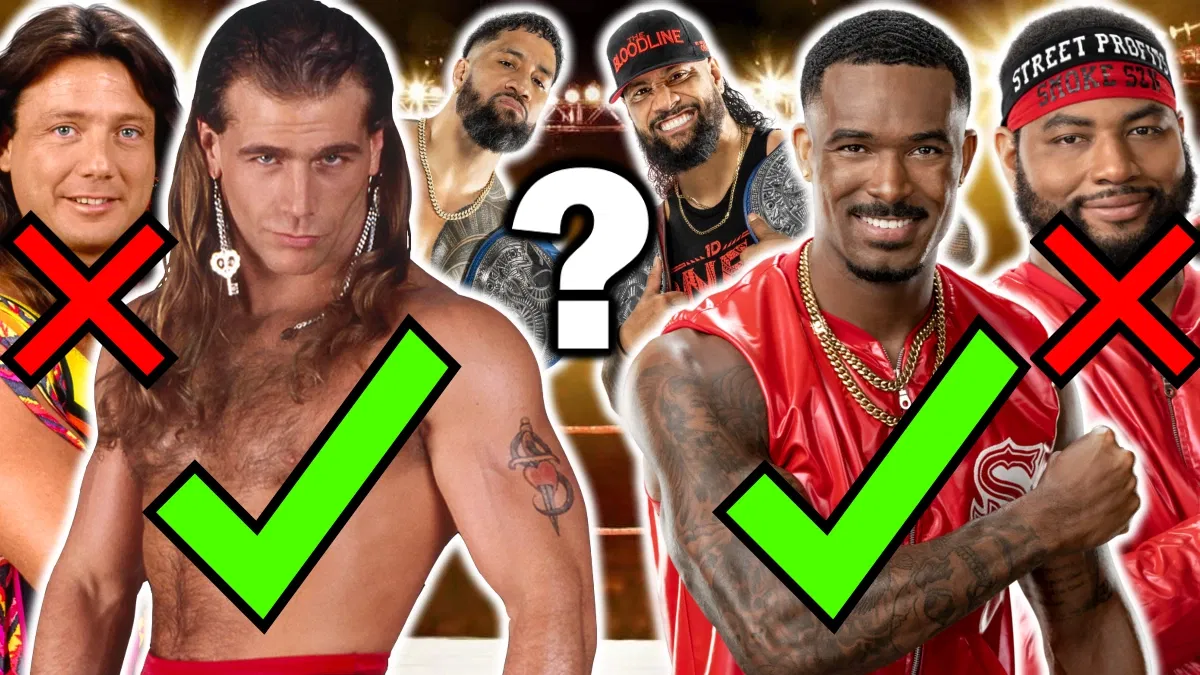 It's a wrestling tale as old as time – one member of a tag team breaking out and becoming a huge singles star, and one being left behind, floundering.
By far the most popular example of this is The Rockers – Shawn Michaels went on to become, well, Shawn Michaels, and Marty Jannetty went on to become, well, Marty Jannetty.
In writing this, I realised it is a somewhat flawed concept in some cases, but I've treated it as a gun-to-my-head situation where if I HAD to pick who WWE would choose to win a singles world title right now, this would be who I'd predict.
And that's the important part – this isn't my personal opinion. It's more a prediction of which partner WWE sees in which role, not who I personally see in which role. And it's a reflection of CURRENT circumstance, not past success.
You'll get it as I explain them individually, I promise.
To simplify it, the general rule is this – if WWE was to put the world title on either tag team member right now, which one would it be.
Another thing to mention is that this is of course a pretty fluid situation – if any new tag teams emerge or disband, this list will be updated to reflect that, and likewise, if WWE's booking very heavily suggests a change in heart about any particular tag team members, we'll update that too.
Inspired by the recent speculation of the Street Profits splitting up, here's our attempt at picking the Michaels and Jannetty of every current WWE tag team.