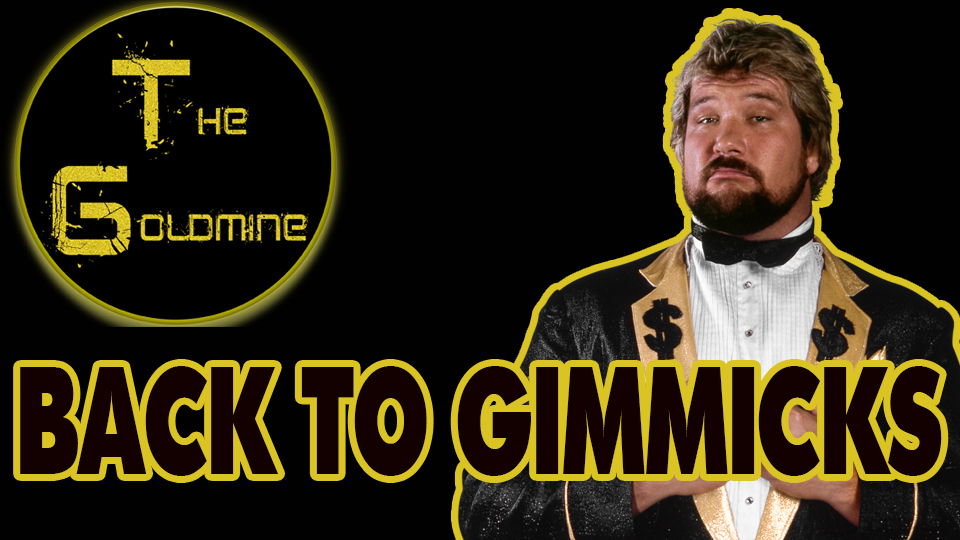 When it comes to its creative identity, the WWE has gone through a lot of changes over the years.
During the 60s and 70s, professional wrestling was more gritty and grounded, filled with bulky bruisers who battled in prize fights in dark and smoky arenas across the country. Then, in the 80s and early 90s, a shift happened, one where the world of wrestling branched out globally and saw the rise of color and fantastic larger-than-life characters engaged in hyperbolic storylines to capture the attention of a larger and more diverse audience. After all, who can ever forget the Mega Powers, consisting of 'Macho Man' Randy Savage and 'The Immortal' Hulk Hogan, exploding at WrestleMania V? Or Jake 'The Snake' Roberts shepherding the Ultimate Warrior's quest to unravel the Undertaker's dark kingdom and mysterious origins.
By the late 90s, however, the WWE changed their course again, a divergence with effects that are still being felt today. Gone were the over-the-top narratives and colorful wrestler gimmicks and in its place came more anti-heroic protagonists and antagonists. Arenas and venues morphed from morbidly dark to brilliantly lit. Storylines when from the supernatural to the more grounded and superstars became more like the common man than someone who carried themselves like a lofty celebrity or a super-athlete.
By looking at the slumping ticket sales for live events, it's apparent that another change is desperately needed. It's time for WWE to revitalize their company's creative slump through great wrestling-based gimmicks and less on pushing a sports entertainment based product.
Honestly, the current WWE episodic model is less about gimmicks and characters and more about in-ring style and flair (no pun intended), a proponent heavily influenced by keeping up with independent organizations such as Ring of Honor and or foreign competition like New Japan Pro Wrestling. Both promotions – and others like them – focus more on the in-ring work because they lacked the resources of the WWE: a budget to maintain and promote a diverse and exclusive talent pool of performers, a productional infrastructure to put on multiple live shows in different parts of the world at the same time and a stable of creative minds to produce the dramatic storylines that keep fans tuning in week in and week out.
From a business standpoint, there is potential for success if the WWE returned to a focus on dramatic gimmicks and storylines as the foundation for their episodic television. Take Matt and Jeff Hardy's "Final Deletion" angle seen on TNA television in 2017.
Here stands a program that takes the viewer out of the day-to-day realities of life and creates a world where a man loses his mind and becomes an over the top wrestling god (in his own mind, perhaps, but he is very convincing). He communes with an aerial drone, farm animals, and a boat on a regular basis. He boxed a kangaroo to a draw and he helped is toddler son become an undefeated professional wrestler before he entered kindergarten.
From afar, there is no basis in reality for any of this to make sense at all. And yet, despite its fantastical nature, it is the most entertaining examples of exquisite television you'll find anywhere in the world.
When social media was non-existent and technology was archaic compared to now, WWE merchandise sold like hot cakes in the 80s and early 90s. The reason for such a surge solely rests with the fact that their character's on-screen gimmicks were so wildly entertaining that kids couldn't get enough. They wanted to play with every Hasbro action figure, beat their friends in Super WrestleMania for Super Nintendo, dress like Bret Hart and have posters of Hulk Hogan on their walls. They read WWE Magazine religiously, collected WWE sticker albums and trading cards, decorated their rooms with WWE bed sheets and curtains, and proudly wore WWE T-shirts.
Wrestlers and their gimmicks were so engaging during that time that WWE didn't need gigantic Titantron graphics, flashy ring entrances with colored spotlights and explosive pyrotechnics or sing-along entrance music to help make their superstars look more impressive and larger-than-life.
Because back then… they already were.