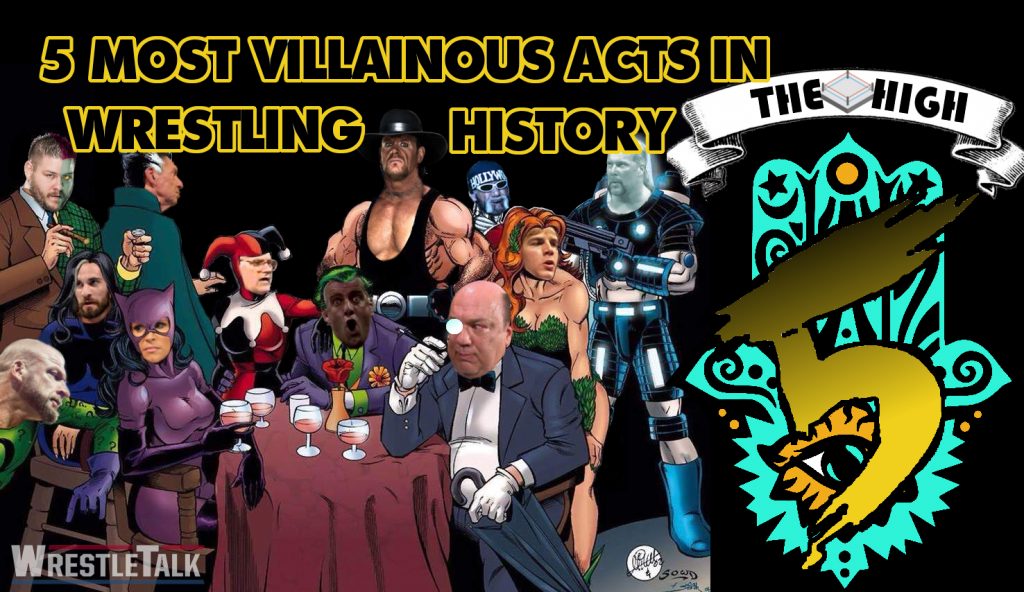 A good villain is fun to watch, like Hugo Weaving's Red Skull, but when they have a point/ twisted creed (i.e. Killmonger and Thanos) their narratives can be downright devastating. A twisted agenda has pushed many a person to do some brutal things.
I'm gonna go out on a limb and make a bold statement: I love Game of Thrones. I know that's controversial, but I do. One of the reasons we love that show is because of the constant intrigue and acts of betrayal. It's no different in wrestling.
In fact, sports entertainment has given us some of the most horrendous and heartbreaking moments in pop-culture history. So, this week on the High 5 we're counting down the Top 5 Most Villainous Acts in Wrestling History.
A special thanks to all the WrestleTalk writers who threw in their votes for this list. Well, all except Oli who kept insisting that Nia Jax refusing to be his BFF was the greatest tragedy to befall mankind since Marky Mark left the Funky Bunch. Ridiculous. We all know Donnie is the superior Wahlberg; he has the Right Stuff.