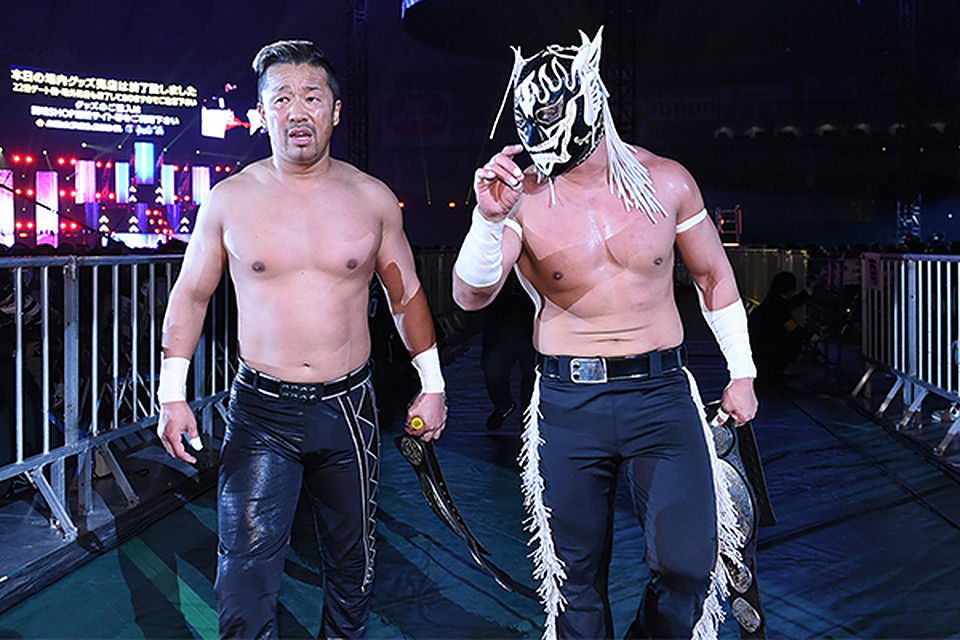 Since the start of the pandemic, New Japan Pro Wrestling has had to adapt to a much smaller roster due to travel restrictions.
This can be seen the most in the Junior division which has seen its wrestlers diminish in size due to both the pandemic and injury. Yet, despite everything, the company has announced its annual Super Jr. Tag League.
With a shot at the IWGP Junior Heavyweight Tag Team Championships on the line, five teams are fighting for the chance to earn a title opportunity against the champions and fellow competitors Taiji Ishimori and El Phantasmo.
Here is a look at all the teams involved in this year's Super Jr. Tag League tournament.
---
Robbie Eagles and Tiger Mask
After being away due to surgery last year, Tiger Mask is back in the Jr competition. This time, he is teaming with IWGP Junior Heavyweight Champion Robbie Eagles for this tournament.
Due to the lack of wrestlers, this team is the perfect example of New Japan throwing together Junior wrestlers. However, it is not a pairing that should be underestimated.
Since coming to New Japan, Eagles has proved how exceptionally talented he is. With his mixture of submission and high-flying, he is one of the most diverse wrestlers in the company.
This has led him to be a deserving champion. Despite his age, Tiger Mask can still go with the best of them.
With an extra saltiness since returning to New Japan after surgery, he will be showcasing his Japanese Strong Style.
With a huge target on his back, Robbie Eagles will be eager to start his Junior reign with wins. He won't want anyone to have a claim to his title once the tournament ends.
Tiger Mask is out to prove that he deserves a place in these tournaments. He will also want to show that he can still wrestle with the best the company has to offer.
With both men having so much to prove, they shouldn't be taken lightly.
---
Gedo and Dick Togo
At first glance, most New Japan fans might laugh at the idea of seeing Gedo and Dick Togo in the tournament. Since making the move to Bullet Club, Gedo has been the fall guy.
He has focused on propelling Jay White's career rather than his own. After joining New Japan, Dick Togo has become EVIL's right-hand man and, like Gedo, favored cheating over true wrestling.
Yet, it makes perfect sense if you look at both men's careers.
Despite their place on the roster now, both Togo and Gedo are accomplished Jr tag team wrestlers. Along with Jado, Gedo holds the record for the longest time as tag champion.
Dick Togo also had success in New Japan, with TAKA Michinoku holding the belts for 270 days. They have also been in the business for decades, with a wealth of knowledge very few can rival.
Although it is unlikely that the two will even win a match, it could be a chance to show that they can still wrestle.
It will be interesting to see how their matches go ahead, particularly against their fellow Bullet Club members.