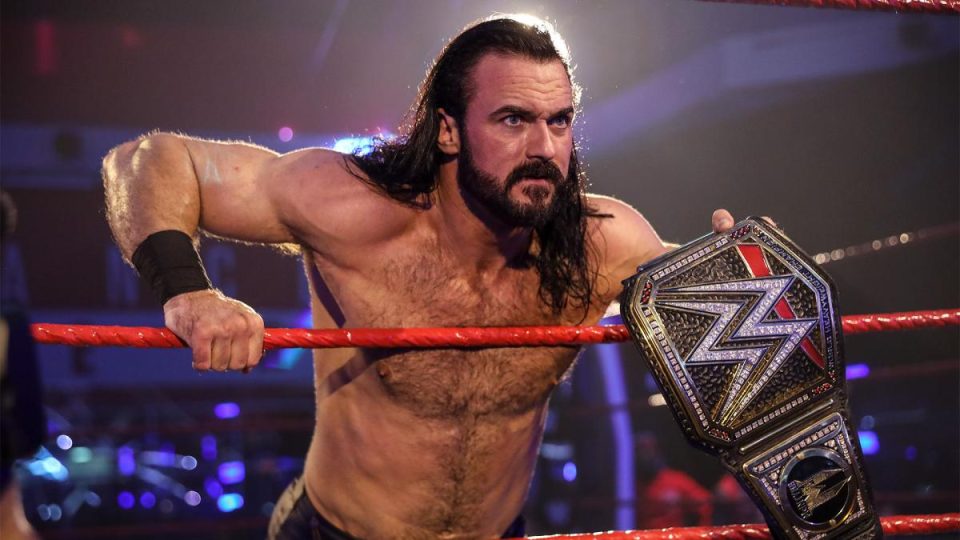 Today is July 1 so you know what that means! It's Canada Day! Woohoo, Canada! It also means the year is officially half over. Considering the abomination of a year 2020 has been it comes as a relief but it also gives us a chance to reflect on the year so far. More importantly, we can give out our WrestleTalk Half Year Awards!
Wrestling has been in a weird state this year as WWE and AEW are the only promotion to have consistently run shows. Most other promotions have been forced to cease operations due to the pandemic. However, we will be taking everything into account when as we list off what has been the best of 2020 so far.
---
Match of the Year – Hangman Page & Kenny Omega vs. The Young Bucks (AEW Revolution)
Some of the entries on this list were difficult to determine. This was not one of them. The match between the Young Bucks and Hangman Page and Kenny Omega has been called the best tag team match of all time and possibly the best match ever on American soil. There have been a number of other great matches but this has been the best.
The drama in this match was off the charts as all four characters had completely different dynamics. This was months of storytelling building to the clash between Page and the Young Bucks and the fans responded in kind. It wouldn't be impossible, but it seems unlikely we will see a better match this year.
---
Promotion of the Year – All Elite Wrestling
Strong consideration was given to New Japan Pro Wrestling for their handling of the coronavirus pandemic. However, All Elite Wrestling gets the vote. As this is a wrestling award, AEW gets points for producing the most consistently good wrestling of the year.
Both of their pay per views have been stellar, Dynamite has kept its momentum, and their storylines have continued to be second to none. New Japan had a very strong start to the year but fate seems to have launched AEW to the forefront.
---
Major Show of the Year – Wrestle Kingdom 14 Day One
January 4 feels like a decade ago. Given all that's happened this year, it is easy to forget how great these shows were before isolation. However, Wrestle Kingdom 14 continued the string of classic events held on January 4. This year's event was split into two days so in the interest of fairness, we are only including night one here.
That being said, it is still good enough to top this list. The show had two matches rated above five stars as Will Ospreay took on the returning Hiromu Takahashi and Kazuchika Okada faced G1 Climax winner Kota Ibushi. They stand as two of the best matches of the year and the rest of the card maintained that high standard.
---
Weekly Show of the Year – AEW Dynamite
This one was another runaway winner. Only Raw, SmackDown, and NXT have opposed AEW as a weekly show (unless you count stuff like 205Live). That being said, Dynamite has been head and shoulders above the rest. NXT is the closest but not close enough.
AEW Dynamite has been extremely consistent since the start of the year. They took the criticism they received at the end of 2019 and greatly improved their show this year. Storylines have made sense and the show has featured some of the year's best matches. From PAC vs. Kenny Omega to the Street Fight that saw Sammy Guevara running for his life, odds are you will see an entertaining show if you turn on Dynamite.