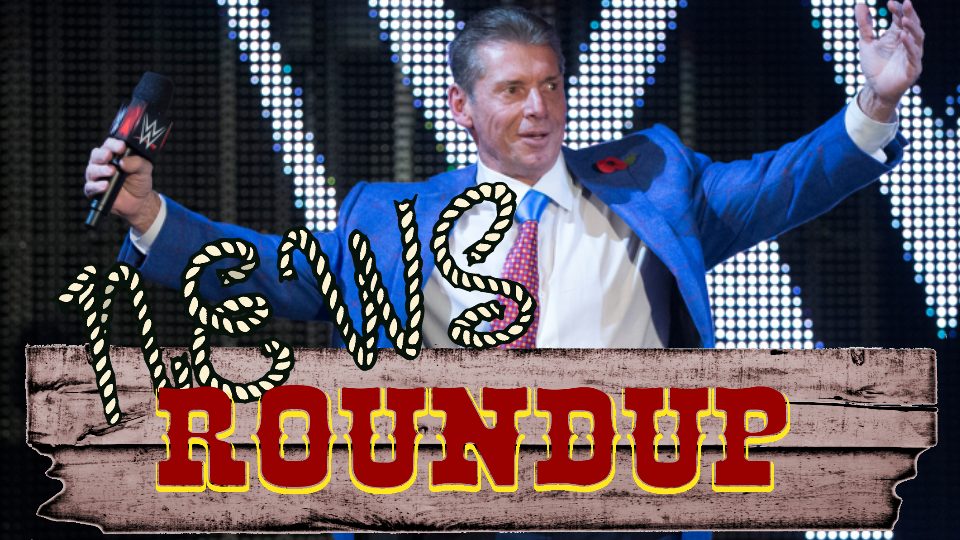 Welcome to this evening's WrestleTalk News Round-up, where we're going to take a look at a few interesting bits and bobs that have been going on in the world of professional wrestling today, to make sure you haven't missed a thing.
Jaxson Ryker makes NXT debut
This one's from a couple of days ago, but one third of the Forgotten Sons Jaxson Ryker made his TV debut in NXT this past Wednesday.
Ryker squashed enhancement talent Humberto Currillo to make a dominant first impression on the black and yellow brand.
The Forgotten Sons have been doing the rounds at NXT house shows for some time now, but the trio of Steve Cutler, Wesley Blake, and the aforementioned Ryker made their first on-screen appearances as part of William Regal's questioning in trying to find Aleister Black's attacker.
Kassius Ohno on NXT's "bias problem"
Over the past couple of week's NXT's Kassius Ohno has (storyline) grown more and more frustrated with his position on the brand. He's made it clear on TV that he is sick of being overlooked, while new, younger stars are given the opportunities.
Here are a couple of quotes from an interview with Ohno on WWE.com:
"There's a recent bias here in NXT. No one wants to partake in that difficult discussion, so I'm here to force everyone to face the truth. New isn't always better. And when respect is given rather than earned, it certainly isn't appreciated. That's a problem.

"I'm going to name some names, and I'll let you decide who fits into this category and who doesn't. Ricochet, EC3, War Raiders, Keith Lee and Dominik Dijakovic. You've also got some of these NXT UK guys. I guess we'll have to wait and see."
You can check out the full interview here.
Vince McMahon MSG meeting rumor killer
Rumors have circulated recently that WWE owner Vince McMahon was planning meetings with officials at Madison Square Garden, in response to upcoming ROH G1 Supercard show.
PWInsider recently rubbished those claims, stating that a source at MSG confirmed there is no meeting with Vince scheduled, and there is no truth to the rumor whatsoever.
Keith Lee dating fellow NXT star
Keith Lee made his NXT debut a couple of weeks ago defeating German Marcel Barthel in singles competition.
While he's not battering his opponent around the ring though, he's sharing pictures on social media of him alongside his partner, fellow NXT star Mia Yim. The pair visited Disney World together last Sunday.
Yim is a former TNA Knockouts Champion, and is part of the ongoing 2018 Mae Young Classic tournament.
An interesting little fact, Lee's final match before moving to NXT was actually a loss to Yim at a Beyond Wrestling show.
https://www.instagram.com/p/Bn3mg4dAcg6/?taken-by=realkeithlee
https://www.instagram.com/p/BnzyfebneOd/?taken-by=miayimofficial
Hopefully the relationship goes smoothly, or Keith will find himself 'Yim-itless.' I am the worst.
Kaitlyn talks WWE return
Former WWE Divas Champion Kaitlyn made her WWE return at the 2018 Mae Young Classic, with her first match this past Wednesday.
Kaitlyn defeated Kavita Devi in the first round of the tournament.
WWE posted a post-match interview with the winner of NXT Season 3 (remember that NXT?!) to their YouTube channel.
"It was amazing.

"I got a 'welcome back' chant, which was incredible. The love is so deep from the WWE universe, it's been four-and-a-half years since I've been in a WWE ring in front of them. It's just overwhelming."