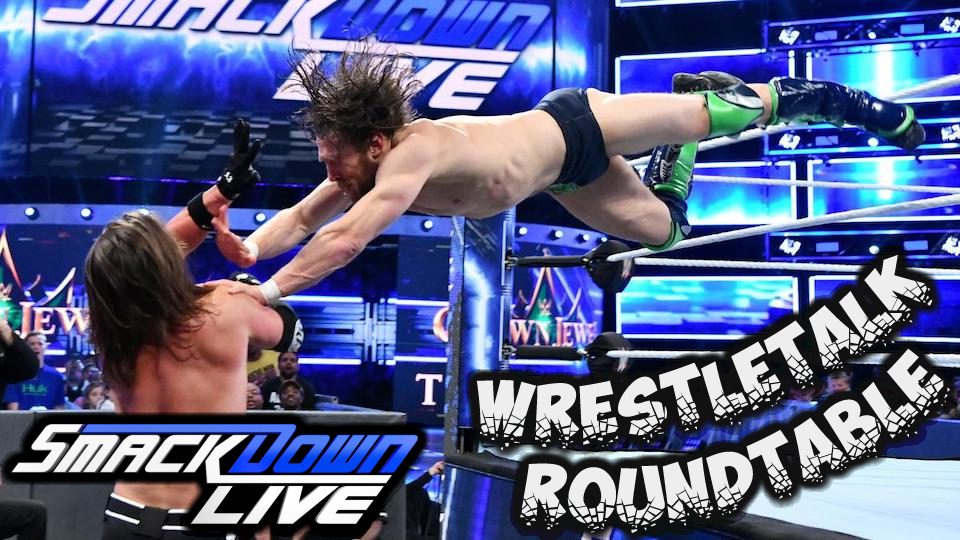 For a company that once geared its entire product around controversial angles, WWE sure doesn't seem to be able to handle them particularly well in 2018.
Rumors have been circulating for over a week that John Cena and Daniel Bryan wanted out of Crown Jewel, the glorified house show turned political hot potato. That means that for at least that long, WWE has been aware that two of its biggest stars may not be available for the Saudi showpiece this Friday.
And yet, despite being a global, multi-million dollar empire, WWE handles its problems the same way I do. By burying its head in the sand and hoping they go away.
So paralyzed was the company by the entire situation that it didn't even formally announce that the event was going ahead until this past Thursday. Tickets didn't go on sale until Saturday, six days before Crown Jewel is to be held. It should come as no surprise then that WWE waited until the last possible moment to settle their plans ahead of the pay-per-view, only providing some resolution on the respective go-home shows.
But the assumption would still be that WWE would find an innovative way of papering over its self-inflicted wounds. That it would be able to effectively explain the absences of Cena and Bryan, each of whom occupied prominent spots on the card.
Well, as it turns out, not really.
The #WWEWorldCup bracket: #WWECrownJewel #SDLive pic.twitter.com/7b8toLqnJC

— WWE (@WWE) October 31, 2018
Bobby Lashley simply took Cena's place in the World Cup to determine the best mid-carder in the world, and Bryan's shot at AJ Styles' WWE Championship was moved up to last night's SmackDown. Both of these moves smelled of desperation; two last minute changes designed to appease management, the wrestlers concerned and the host nation's organizers. The show goes ahead, and Cena and Bryan aren't asked to compromise their moral values.
Of course, all of this upheaval could have been avoided had WWE simply cancelled the show or moved it to a less objectionable venue. But Vince McMahon is as stubborn as he is motivated by profit. It's what made him an unparalleled success in the industry, and it's what makes me think that he never genuinely considered making any changes to Crown Jewel, even if it cost him the buy-in of two of his top stars.
Regardless of what could have been, at this point the decision has been made and nothing – not even the objections of fans or mainstream commentators – appears likely to change that. In all of the current frenzy though, it's easy to overlook the possibility that the ramifications of this decision may be felt for years to come.
It's possible that the public relations fallout from Crown Jewel could affect WWE going forward, leaving lasting damage to its corporate image and fanbase. Casual viewers may leave, sponsors could pull out and the company will continue to be bashed in the media. Remember that we're still only in year ONE of a purported ten-year agreement!
So will anything change in the immediate future? Unlikely. Because in a deal involving WWE and Saudi Arabia, one party is run by a stubborn, autocratic quasi-dictator. And the other is Saudi Arabia.
And that only covers the first twenty minutes of last night's SmackDown! So what else went down on the most recent edition of the blue brand's show? Join our WrestleTalk writers as they take you through the highs and lows of last night's broadcast, as well as venture a rating of the show overall.
Then share your thoughts on SmackDown and Crown Jewel with us, so that we can commiserate together.