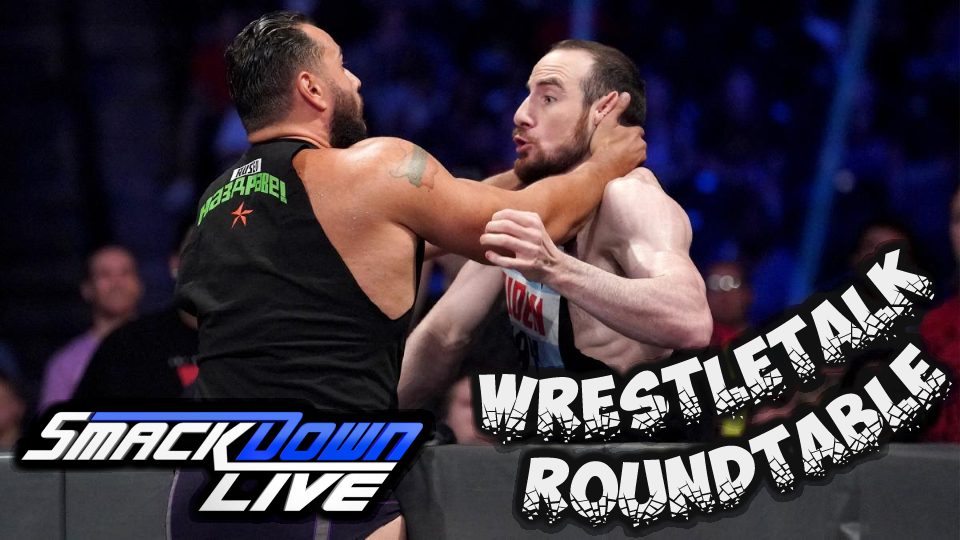 WWE is going full Oprah Winfrey with its artificial, meaningless titles these days.
A few months after Braun Strowman was anointed the Greatest Royal Rumble winner (complete with wedding cake size trophy and lime green belt), WWE has its sights set on handing out the next middle-eastern exclusive title.
We are weeks into the build to the World Cup scheduled to take place at Crown Jewel, and I'm still none the wiser as to what its purpose is. And don't say to "crown the best in the world!" Because that phrase was thrown around so often during last night's SmackDown Live that it eventually turned into a trigger word, causing me to black out for five seconds each time I heard it.
The field has expanded to include @JEFFHARDYBRAND & @RandyOrton in the #WWEWorldCup tournament to determine the best in the world at #WWECrownJewel! https://t.co/dzhMFUQ2ql

— WWE (@WWE) October 10, 2018
Doesn't the WORLD championship signify whether you're the best in the world? Or are we expected to believe that the winner of this tournament trumps that title?
If that were the case, then surely more people would be clambering to secure a place in the World Cup brackets. Why doesn't Seth Rollins want to be a part of it? Or Finn Bálor? Drew McIntyre? The Miz? Instead, what we've been given so far is a collection of part-timers, legends and assorted (mostly American) mid-carders.
I understand that I'm overthinking what is essentially just meant to be a throwaway tournament at a glorified house show, purely designed to fill up some space on the card. But is that really the point that we've reached? Where WWE gets to bake any old garbage pie and we're expected to eat it without question? The occasional bit of logic and continuity isn't too much to ask for. Just do it better, WWE!
https://www.instagram.com/p/Bot-GwcjCxP/?utm_source=ig_web_button_share_sheet
World Cup qualifiers were, however, only one component of a stacked episode of SmackDown Live this week. And it's easy to lose track of what goes down in WWE's multi-hour broadcasts. That's why we're here. Each week, we produce a Roundtable discussion where we ask our WrestleTalk writers to pick out their best and worst moments from the night before and stand by their overall rating of the show.
So, without any more waffling, let's get into the good from last night's SmackDown.