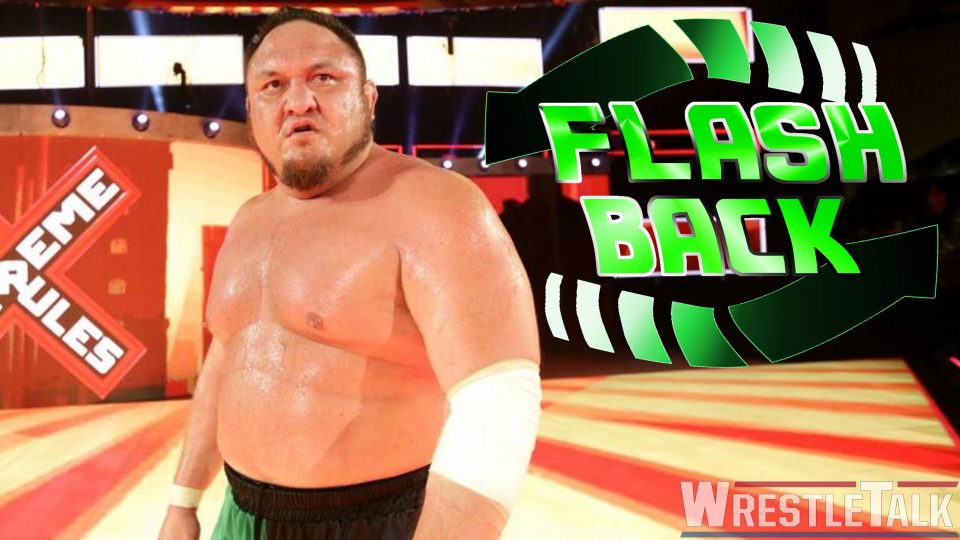 WWE Extreme Rules 2018 is almost upon us and you know what that means. Yes, we take a stroll down Memory Lane to last year's edition and see how the two compare.
We'll look at every match that took place last year, and compare it with those of the same nature that will take place this time around.
Opening Notes
Here are a few small things to bear in mind when comparing last year's Extreme Rules to tommorow's show.
Extreme Rules 2017 was held in the Royal Farms Arena in Baltimore, Maryland, whereas this year's iteration is being hosted by the PPG Paints Arena in Pittsburgh, Pennysylvania.
Last year's show took place on June 4, 2017 with this year's of course happening tomorrow, on July 15, 2018. This fairly significant difference is largely down to our next point.
Throughout all of 2017, only the 'big four' WWE pay-per-views were dual-branded – Royal Rumble, WrestleMania 33, SummerSlam, and Survivor Series. This of course meant that last year's Extreme Rules was a Raw exclusive show, with Money in the Bank belonging solely to SmackDown and taking place two weeks later.
This year's Extreme Rules is the final WWE Network special before Summerslam (August 19), but there were three pay-per-views between the two events last year: Money in the Bank (SmackDown, June 18), Great Balls of Fire (Raw, July 9) and Battleground (SmackDown, July 23). Last year's SummerSlam occurred on August 20.
Right, now the boring stuff's out the way, let's get to the matches!