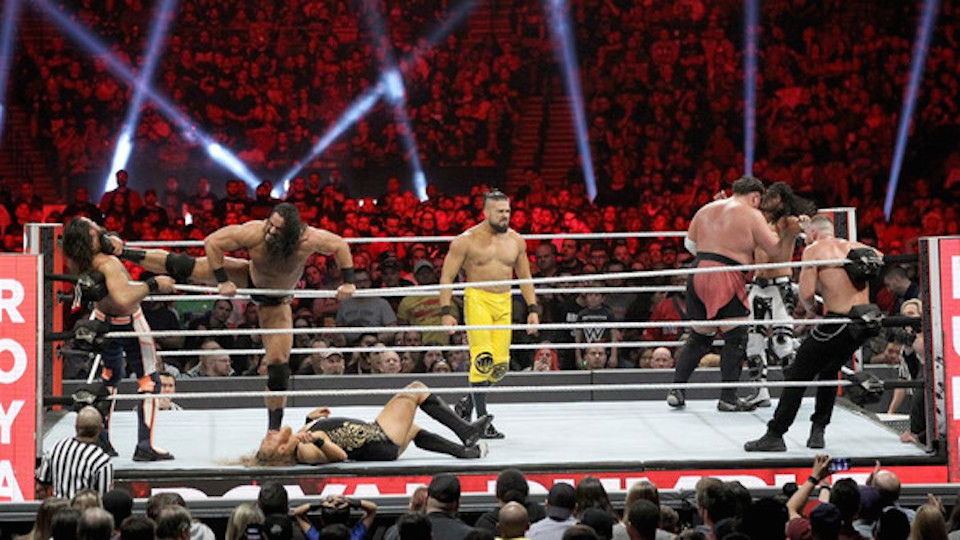 This past Sunday saw the 2019 editions of the men's and women's WWE Royal Rumble matches and they were cracking. Now, as I love me some stats and fancy something a little snazzier than Wikipedia, I've decided to make two lovely lists, one for the men and one for the women, with pictures and podium positions for all.
So with that said, I've already posted the women's match list so let's get on with the men's match, shall we?
Your 2019 Men's Royal Rumble Match Winner
1st Place – Seth Rollins
Although Rollins is the clear choice for the winner and will deservedly go on to dethrone Brock Lesnar at WrestleMania for the WWE Universal Championship, I do wish they had made a star out of this Royal Rumble. It's a chance stipulation, Rollins could walk into that match with Brock. Why not let someone like Ali or Andrade win or even an NXT call-up like Aleister Black?
2nd Place – Braun Strowman
The ship has sailed and Braun is lying inside it, waiting for some Vikings to shoot it with a flaming arrow.
3rd Place – Dolph Ziggler
This should've been Andrade.