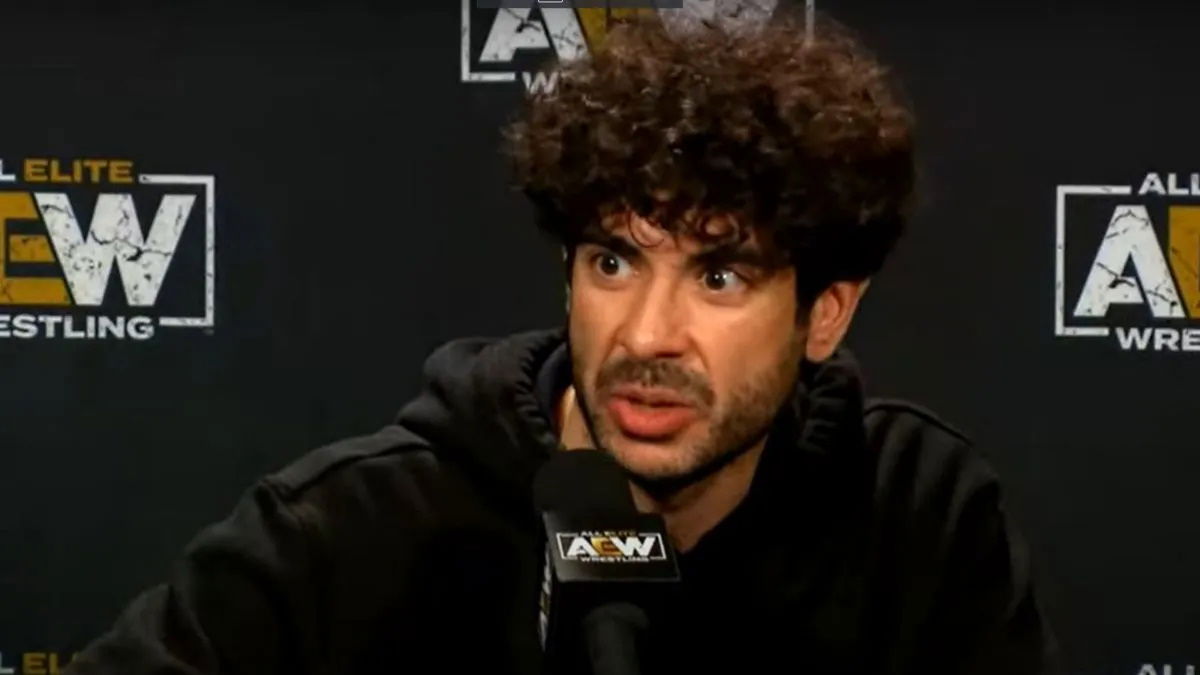 Tony Khan has been open in the past about his interest in AEW working with other wrestling companies but that doesn't come without issues.
In the current Wrestling Observer Newsletter (subscription required), Dave Meltzer has revealed behind-the-scenes issues between AEW and AAA in a relationship that dates back to the earliest days of Tony Khan's company.
Meltzer writes:
"Whether anything comes of this or not, the hope is to have either Kenny Omega or Kota Ibushi come in to challenge El Hijo del Vikingo for the AAA Mega title at one of the TripleMania shows.
"Getting Omega is tricky because it has to come through AEW and there are issues there because of how the Dragon Lee & Dralistico win over FTR in Acapulco in December went down, with FTR losing and then immediately in the ring Dragon Lee saying he had signed with WWE, and WWE having a story ready for ESPN on Lee signing and getting footage of the scenario and releasing it on social media with Lee having beaten one of AEW's top tag teams.
"Tony Khan did know in advance that Lee was going to WWE because he had been negotiating with Lee at the same time. Lee made the choice to go to WWE which was notable because his brother (Rush) had signed with AEW and because of how they have been treated historically, most Mexicans of late had shied away from WWE for AEW.
"But from the outside, AEW has so many wrestlers that are sitting on the bench (Frankie Kazarian noted, for example, he thought he was an AEW lifer but he wasn't being used and at 45 felt he wanted to contribute and went to Impact when his deal expired) while Lee figured to be used well in NXT for a year and then hoped to go to the main roster where he could make substantial money since the bottom guys on the main roster still get $250,000 per year.
"At one point Khan must have been told that it would be Rush & Dralistico beating FTR, and that was fine since it was his guy (Rush) winning and not a WWE guy, and it also made sense for AAA because they would have tag team champions that beat FTR and could be used going forward.
"At the time it went down, AAA's side was that Lee & Dralistico were the pushed team and the advertised match, although it clearly made no long-term booking sense to put the tag belts on Lee and have him vacate the title minutes later without doing a job for them on the way out and never working there again.
"Obviously AAA did that as a favor to WWE, and WWE did it at least partially to rub AEW's face in it by how the scenario was orchestrated. Because of that things with AAA and AEW need to be smoothed out. Konnan did go to Orlando on 1/28 to try and smooth things over but no word how that went.
"Omega was actually the person who elevated Vikingo to the title spot in AAA because when he was champion, Vikingo was the one he asked to wrestle and when Omega had to take care of his injuries before their scheduled match, AAA specifically put the title on Vikingo since he was the one Omega wanted to work with figuring they could do the match when Omega was back wrestling.
"I had figured the way the Lee and FTR scenario went down (since it was Lee who pinned Dax Harwood to win the title and I was surprised if AEW was down with that and even if they were they didn't know how the rest of the night was planned to play out including WWE being granted usage of the footage when AEW was their business partner) that AEW talent probably wasn't to AAA going forward and that AAA was trying to get in with WWE.
"Still, if that were to have played out, AAA would in theory have wanted WWE talent at TripleMania this year, and there is no indication that is happening and Konnan going to Orlando to make a deal for AEW talent on their big shows in 2023 would also indicate something about WWE's willingness to do so, although WWE with Vince no longer in charge did allow Karl Anderson to work two New Japan shows and lose his Never title in the ring, something Vince McMahon would have never allowed, and also allowed Shinsuke Nakamura to work for NOAH against Great Muta, something Vince McMahon had turned down without a thought when he was still in charge.
"Even though New Japan did have both WWE and AEW talent at the Tokyo Dome, it was due to a promise regarding Anderson and from a New Japan standpoint it was said to be a nightmare to keep that deal from falling apart.
"It would be unlikely that WWE or AEW would allow its talent on TripleMania if talent from the other company is there and with AAA being well aware of that, it is notable they went to AEW to try and get talent for its big shows. AAA has gotten AEW talent for big shows dating back to the company's inception in 2019."
In a recent interview, Dominik Mysterio revealed that he would like to work for AAA.
Konnan has also recently discussed Dragon Lee's decision to sign with WWE.
Think you're a wrestling mastermind? Well you can prove it by taking quizzes in our brand new quiz section! Don't forget to tweet us your results!