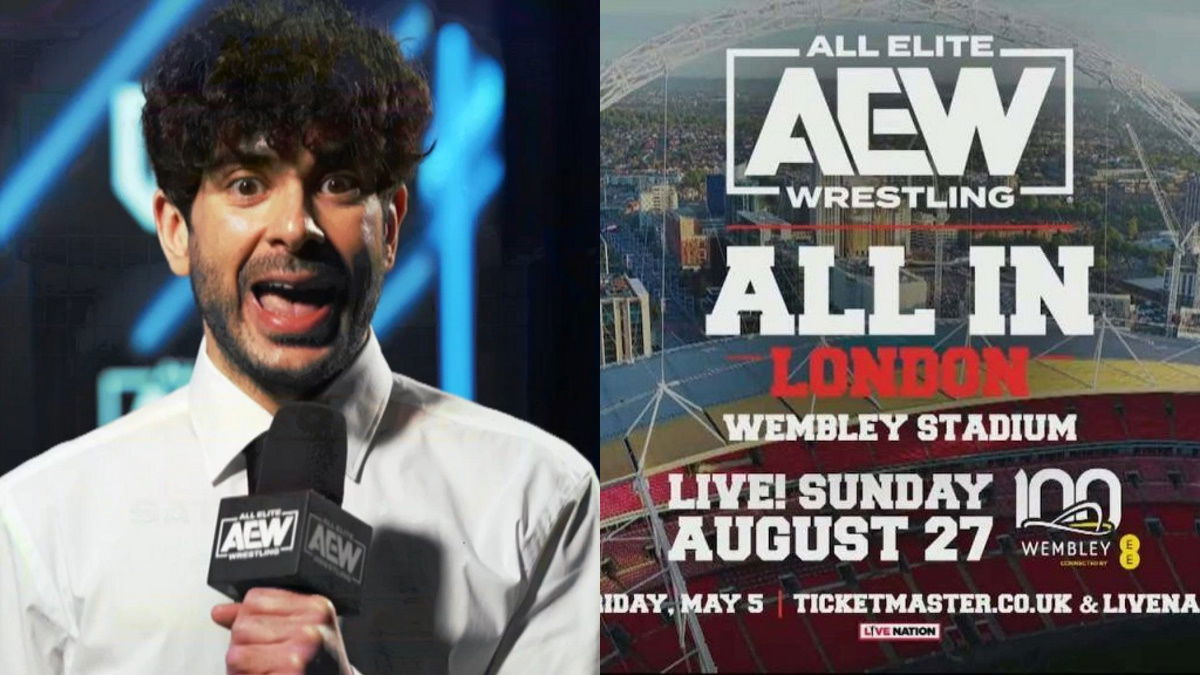 Tony Khan has opened up about his decision to use Wembley Stadium in London, England as the home of AEW All In.
With Shahid Khan owning Fulham FC and Tony Khan serving as vice chairman and director of football operations, Craven Cottage, the old football stadium in England, would have been an obvious home.
Khan, instead, chose the iconic Wembley Stadium as the location for the August 27, 2023 event and has recently explained his logic to Uproxx.
Speaking to Raj Prashad, Tony Khan went into detail on the choice, revealing:
"There's two places I thought about. One is also very dear to my heart, and that's Craven Cottage.
"Wembley is, for a pro wrestling event, the more economical choice for many reasons. In that, you can have much more capacity for attendance since Wembley is a larger stadium by far, and also, the same wonderful charms of Craven Cottage and all the history of that magnificent venue.
"(Craven Cottage) poses so many challenges to loading in a pro wrestling event and it would cost millions more to produce the event at Craven Cottage than at Wembley."
AEW All In has recently passed another milestone for ticket sales when, at 9:03pm ET on Sunday, August 13, it was revealed that 80,056 had been distributed with the current capacity set at 84,048.
Craven Cottage has a capacity of 25,700 with work underway to increase that to 29,600.
Tony Khan had previously explained the issues of trying to run a wrestling show at Fulham FC's home ground.
Transcript from Uproxx.
Think you know the most about wrestling? Join our Wrestle League predictions competition for free, and be in with the chance of winning $250 of Amazon vouchers. Make sure you subscribe to email notifications to make sure you never miss a show.