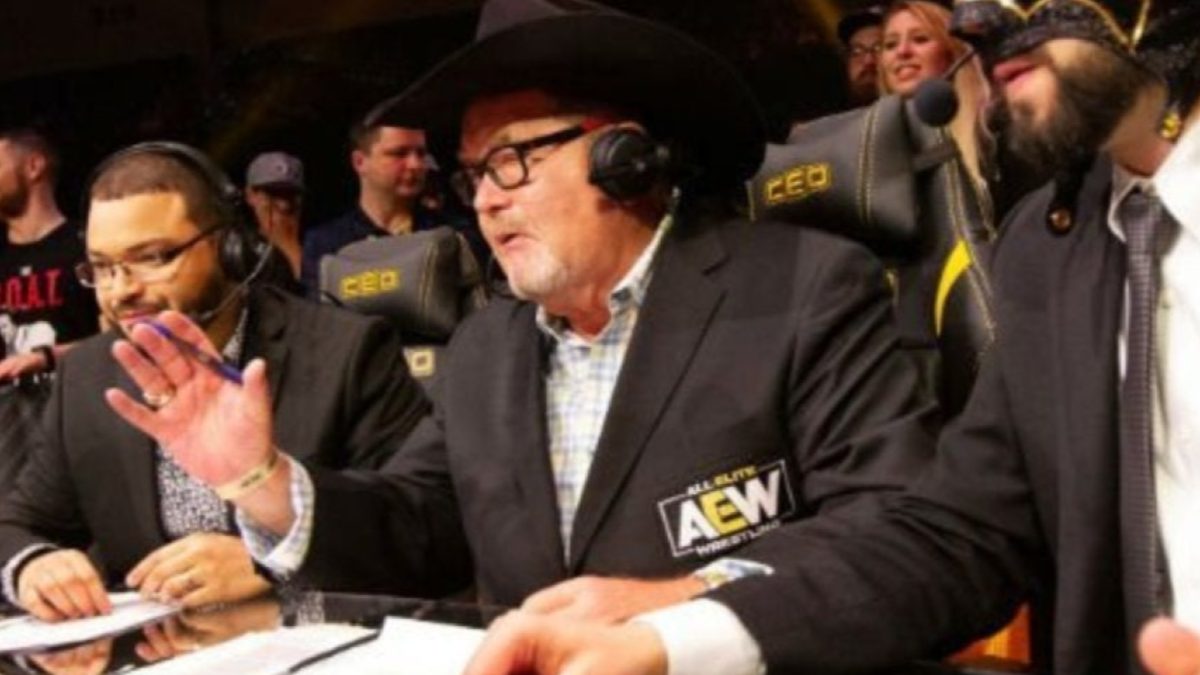 An AEW name has opened up on past issues with WWE Hall of Famer Jim Ross and slammed "bullsh*t" reporting at the time.
In April 2019, Jim Ross signed an AEW contract, joining the company as a commentator and senior advisor.
He would be joined by Tony Schiavone who signed with AEW in August 2019 as a commentator and senior producer.
The pair had a history together, having worked for Jim Crockett Promotions and World Championship Wrestling.
Ross was brought in and replaced Schiavone as the Jim Crockett Promotions play-by-play announcer in 1987.
In a recent episode of his What Happened When podcast, Schiavone addressed his late 80s reaction to Ross, saying:
"When he first came in, I wasn't exactly sure how they would use me.
"There's always a paranoia in wrestling, and I think it comes from the old days [of] not trusting promoters.
"Did I feel threatened by JR? At first, I did."
Schiavone would go on to explain that the feeling didn't last for long, stating:
"But when I got to know him, I realized he was really easy to work with, and he was a good advisor to me.
"He's basically the one that negotiated my contract when WCW took over from Jim Crockett Promotions.
"He used to tell me, 'You always have to think you're the best announcer in wrestling.' He said I shouldn't be doing this if didn't believe that."
He would go on to say that he admired Ross for being "outspoken and confident" and that their long-running friendship has "superceded any concerns" he initially had about Ross.
With Ross on play-by-play with David Crockett, Schiavone became the JCP color commentator, something that he feels Crockett was more upset about happening, adding:
"I think David thought JR came in and broke up the Crockett-Schiavone team, which he did.
"I don't think David ever said anything about it, but I got a feeling he was [upset]."
He would also address reported rumors of real-life heat between the pair during the late 90s, claiming that Dave Meltzer's coverage was "a lie and it's bullsh*t."
Schiavone would explain that while the pair didn't stay in contact when Ross went to WWE they "did not have any heat".
Transcript from Wrestling Inc.
If you want to stay fully updated on all the latest wrestling news, click the red bell in the bottom right of your screen to receive notifications from WrestleTalk.com straight to your device!