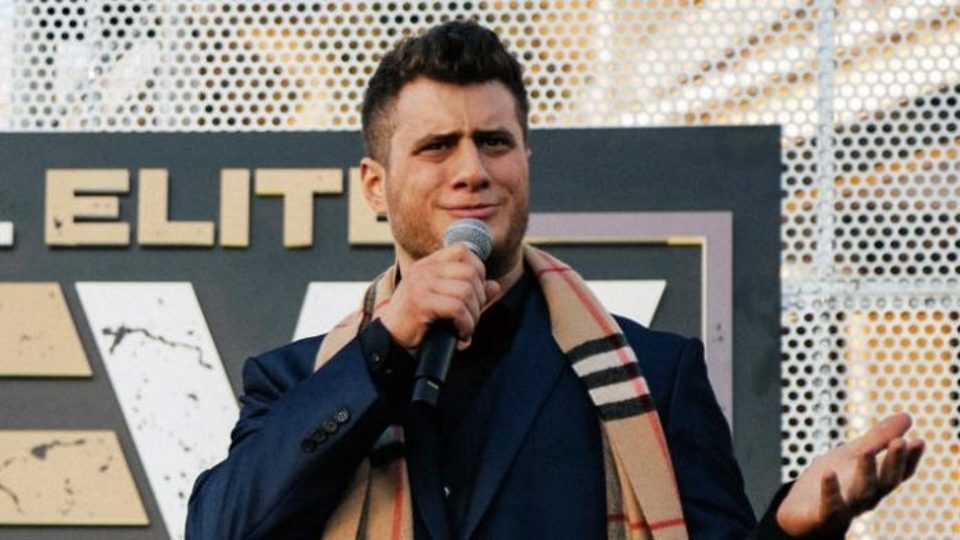 MJF recently spoke with News Chief about his career and his rise to stardom in AEW.  Don't be shocked, he was in character the whole time.
? @The_MJF lists off his stipulations for a match with @CodyRhodes #AEWDynamite pic.twitter.com/0MpBBnA87n

— AEW on TV (@AEWonTV) January 2, 2020
However, according to MJF, he's not playing a character.  He's just being himself.
"This is 110 percent me.  What I like to tell the fans that say 'you're such a good bad guy,' is that no gimmick is necessary. This isn't a gimmick. I've been MJF since the day I popped out of my mom's womb."
One of the interesting quotes from the article is who reaches out to MJF with advice. Strangely enough, it is a current ROH wrestler.
According to MJF, Bully Ray calls him regularly to give him his opinions on how he's doing.
"Bubba will contact me to give me his thoughts. There are some vets out there, that are like old dogs. They want to be fed treats to feel important. Then there are vets that are out there that can benefit you. I want to use them, and then when they die I will not care, and I'm going to make sure the business is in good hands."
Well, MJF certainly has a lovely outlook on how to use wrestling veterans. At least, he's grateful.
Friedman is currently booked in a feud with Cody where the two will face off at AEW: Revolution.  Let us know your thoughts on AEW and MJF on Twitter.