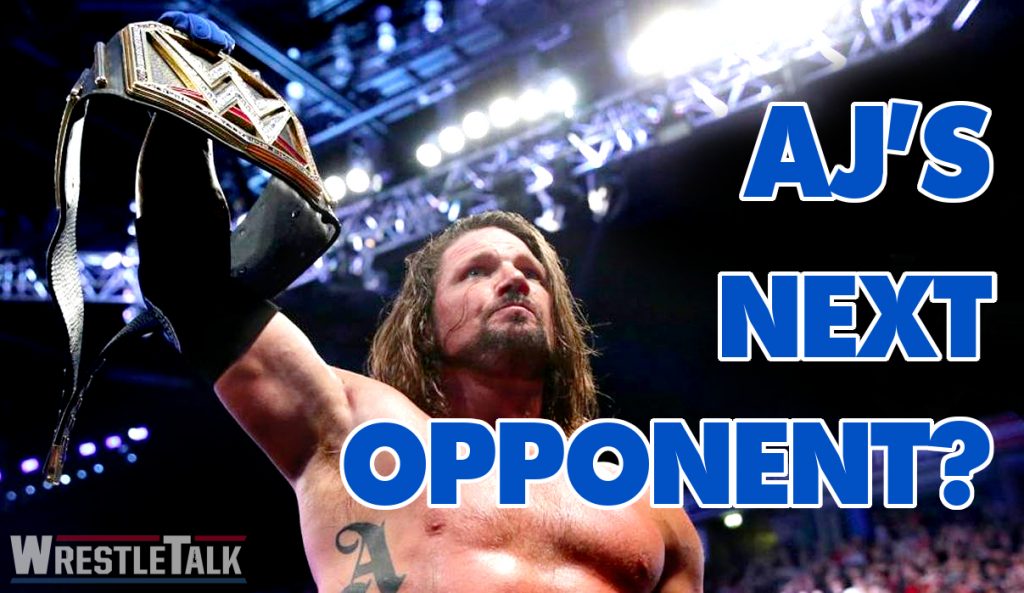 – Possible Backlash Spoilers Ahead –
Justin Barrasso of Sports Illustrated stated that WWE plans on putting Samoa Joe in a program against WWE Champion AJ Styles after Backlash. At said event, Joe will try to leash the 'Big Dog', Roman Reigns, while AJ is of course set to take on the 'King of Low-Blows', Shinsuke Nakamura. Seriously, Nakamura has doled out more low-blows than Johnny Cage at this point.
Joe and Reign's match should be a one-off, and won't lead to any sort of rivalry. Joe already stated on SmackDown Live his intention to come after whoever is champ after Backlash, and it appears it'll be AJ. The feud between these two in TNA was great and seeing them renew it in a WWE ring has the potential for creating some epic moments for the company. This is assuming they don't overbook the angle and make it a three-way race for the title with Nakamura.
With Joe and AJ's near future settled on, it'll be interesting to see where they take heel Shinsuke after he fails to capture the title again. A run against Jeff Hardy for the US title could potentially be one of the most eccentric and compelling rivalries on WWE TV.
Roman will probably continue his pursuit of Brock Lesnar and the WWE Universal Championship; they've already set it up with the "controversial" ending from the Greatest Royal Rumble. This feud is like bad meatloaf. Sure, it's the main course and you have to eat it, but there's a metric ton of it and you're enjoying the sides way more anyway.
Ignoring the Brock/Roman death-lock on the Universal Title picture, the other potential post-Backlash feuds have the chance to be some of the best rivalries of the year. I for one can't wait to see Joe and Styles duke it out in Vince's Home for Wayward Giants.
What angles and storylines would you like to see the 'Samoan Submission Machine' in? Tell me how he should bring back Rikishi and form the Headshrinkers 2000 on Twitter or in the comments below. Also, you can follow me on Twitter @VladStValentine.