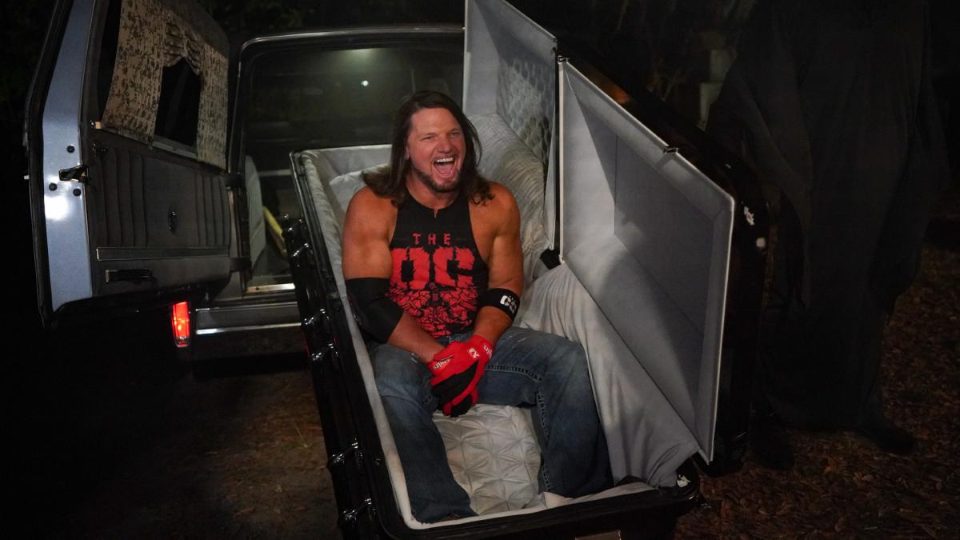 When AJ Styles and The Undertaker had the first-ever Boneyard Match at WrestleMania 36 earlier this year, not many fans expected it to be "The Deadman's" final match in wrestling.
During a recent interview with Alex McCarthy of talkSPORT, AJ Styles revealed that he phoned The Undertaker after WrestleMania this year to check if he was retiring, noting that "The Phenom" never returned his call:
"Well, as far as the match and him thinking that was going to be his last, I don't think he knew, nor did I, that that was the one that he needed to end on. It just kind of happened and, you know, I literally called him a month after WrestleMania and said, 'Listen, I need to know if you're done.' And, well, he never called me back because I think he was afraid that I'd try to talk him into one more."
AJ then went on to say that he thinks The Undertaker did do the right thing by opting to retire on his own terms after the Boneyard Match in April:
"He did it the right way. He did it on his own terms. He didn't have to do it because of an injury or something else. He's the one who said, 'You know what? I'm OK with ending it right here.' And there's something to be said about something like that, because injuries plague this business, you know, and you never know how long you're going to be able to hold out and good for him that he was able to call his own shot."
At Money in the Bank this year, WWE suggested that the feud was n't over for The Undertaker and AJ Styles, and Styles had the following to say when asked if there were plans for another match between the two:
"I have no idea. I didn't call that. I didn't say anything about that. They said, 'Hey, what if we did this?' And I was like, 'You know, whatever' – but I have no idea why they put something like that in there. Maybe it was a just-in-case."
What are your thoughts on the above story? Let us know in the comments on Twitter or Facebook.
Thanks to Inside The Ropes for the transcriptions.