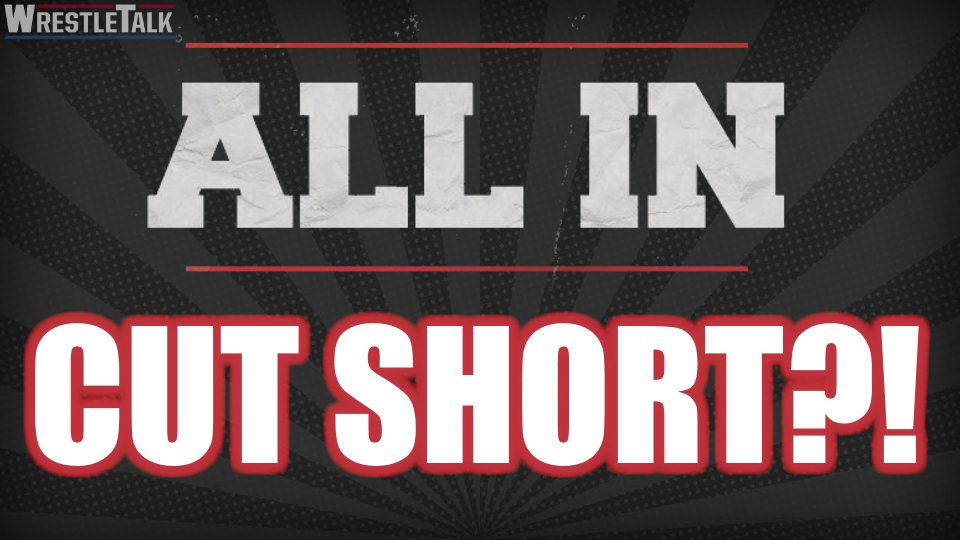 As anyone who's ever tried to watch The Curious Case of Benjamin Button will tell you, it's hard to make the conclusion to a five-hour long event feel rushed.
And yet, if the latest report from Dave Meltzer is to be believed, that's exactly what happened during the main event of All In on Saturday night.
The final match of the groundbreaking, indie wrestling showpiece saw The Young Bucks and Kota Ibushi square off against Rey Mysterio, Bandido and Fénix in an electric six-man tag team match.
https://www.youtube.com/watch?v=LFFgpeaJvXM
Most fans would however have noticed that the match seemed to end rather abruptly just 12 minutes in, with the broadcast being cut off a few seconds after Matt Jackson scored the pinfall. Wrestling Observer Radio has since confirmed that while the main event was originally scheduled to run 28 minutes, it ultimately needed to be cut down because matches earlier in the card had overrun.
Specifically, both the Chicago Street Fight between Hangman Page and Joey Janela, as well as the barnstormer featuring Marty Skurll and Kazuchika Okada, went significantly longer than planned.
With the show having to be off the air by 10:59 pm ET, Meltzer revealed that the main event needed to be cut down at short notice. Ultimately they timed it perfectly, as the bout ended with just three seconds to spare.
Despite the premature finish, it's almost impossible to feel disappointed by anything that happened at All In on Saturday night. Matt Jackson perhaps best summed up most people's opinion of the event:
https://twitter.com/MattJackson13/status/1036149964605480961
Indeed.
Related Content
What did you think of All In? Has this had any effect on the landscape of professional wrestling? Share your views in the comments below and get in touch with us on Twitter here. Then, once you've done that, hop across to Discord where you can catch up with the rest of the Swaft Nation and the entire WrestleTalk team to chat about whatever's on your mind.