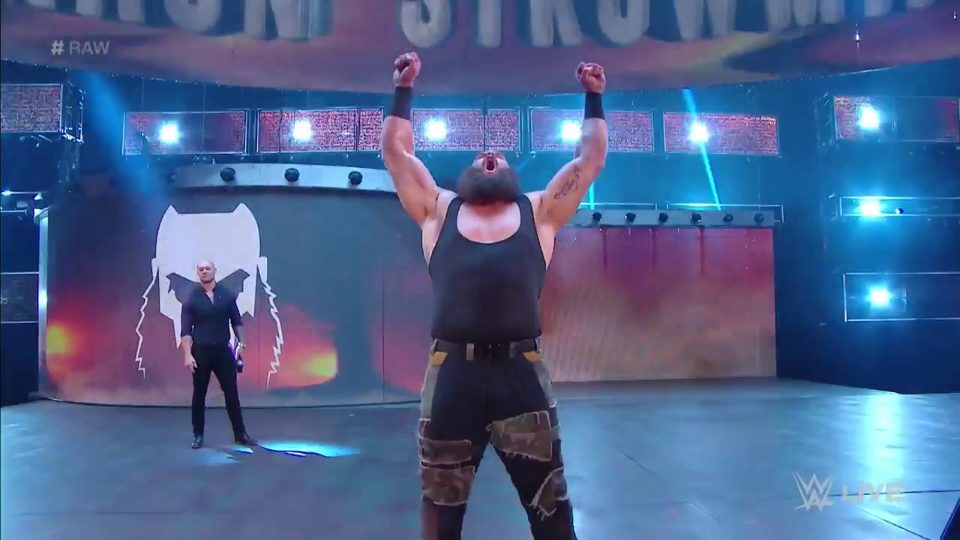 Oh how we wept when Braun Strowman was pinned by Brock Lesnar at Crown Jewel, meaning Strowman had once again failed in his pursuit for the title.
Several reports suggest the move to make Brock champion again was a desperate attempt to keep ratings high after Roman Reigns was forced to vacate the belt due to illness.
However, Mike Johnson of PWInsider is reporting there may have been another reason for WWE's unwillingness to give Braun the belt.
Speaking on the PWInsider Elite audio broadcast, Johnson said:
"One of the things that I heard from multiple people – we're talking 4 different people. There are times where Strowman is negligent when it comes to showing up on time.

"He has a reputation at times for leaving a little early and sometimes he makes mistakes in terms of etiquette in the backstage in the locker room. Sometimes, as one person put it, he's his own worst enemy and his worst advocate.

"They would be high on him and just when he gets to the point where you would think the next step is putting him into the centerpiece position for the company [then] something happens and he makes some sort of misstep backstage and people within management kind of cool on him and they take a step back."
Although Johnson does not say this is the definitive reason for Brock being champion instead of Braun, the fact that he has heard it recently means it may be linked.
Braun is also said to be working with a knee injury, something that may require treatment at a later date.