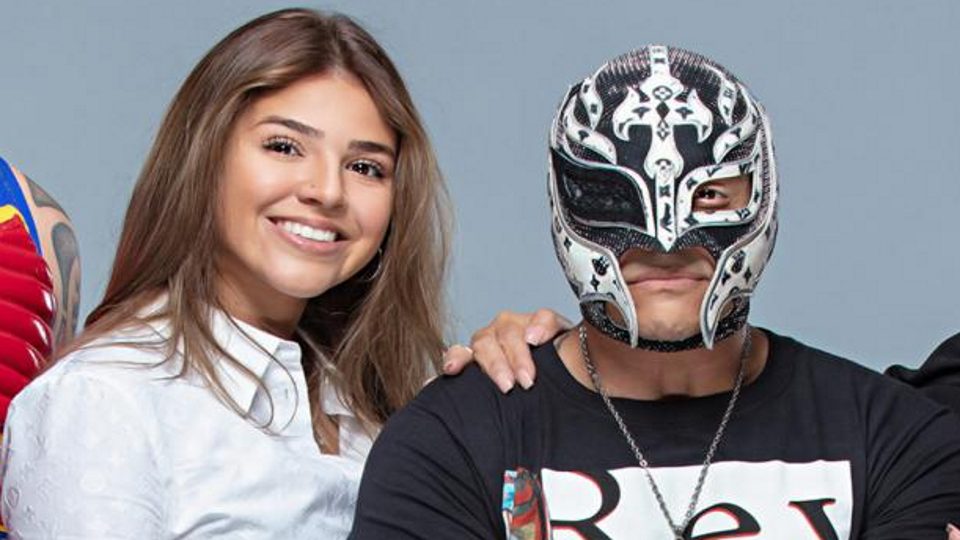 Some backstage news has come to light regarding the role of Rey Mysterio's daughter Aalyah Mysterio following last night's episode of WWE Raw.
The show featured several segments with the Mysterio family, with Seth Rollins stirring a rumour that Rey might not be Aalyah's father. Rey then inadvertently insulted Aalyah, calling her a "naive 19 year old", before she was later consoled by Rollins' former disciple Murphy who apologised for what he had put her and her family through.
On Wrestling Observer Radio, Dave Meltzer noted that Aalyah is not being brought in to wrestle, but rather in an 'actress' role. He said:
"They're trying to do something, obviously, to set up Aalyah being the one that turns on the family. This was the start of it evidently. But she's gonna have to carry this, and well, we'll see. It's asking a lot for someone who's never been in the business, because her role is gonna be as an actress, it's not as a wrestler. So she's gonna have to carry it – and I saw when she did the little bit of talking that she did, it's not like she was comfortable doing it whatsoever."

If you use the above quote please credit WrestleTalk.com for the transcription with a link to this page.
Some have speculated WWE could pull a romance between Aalyah and Murphy, and while that might not seem likely, it's not like anything else about this whole thing has made sense so it wouldn't be too surprising.
With Rey out for a little while due to injury, we might end up getting treated to more segments like last night as Dominik has already wrestled Rollins and Murphy several times and there's not much else they can really do.