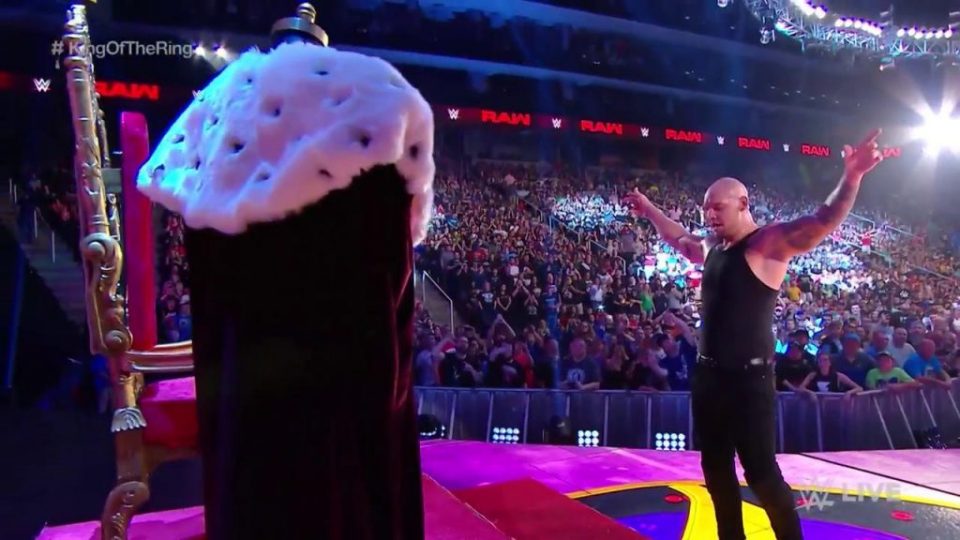 Baron Corbin has won the 2019 WWE King of the Ring Tournament.  Corbin beat Chad Gable in a really, really good television match tonight on Monday Night Raw.  The fans were solidly behind Gable, but in the end Corbin was just too much to overcome.
Tryna end "King Corbin's" reign before it begins like…@WWEGable @BaronCorbinWWE #KingOfTheRing #RAW pic.twitter.com/r92RaKm8yb

— WWE Universe (@WWEUniverse) September 17, 2019
Corbin is now the King of the Ring. He's gone from Lone Wolf to Constable to Scape Goat to King.  At least, we will be getting some wonderful promo's from Corbin during his reign.
All Hail King Corbin!!! However, the real question is can he do an accent like Booker T?