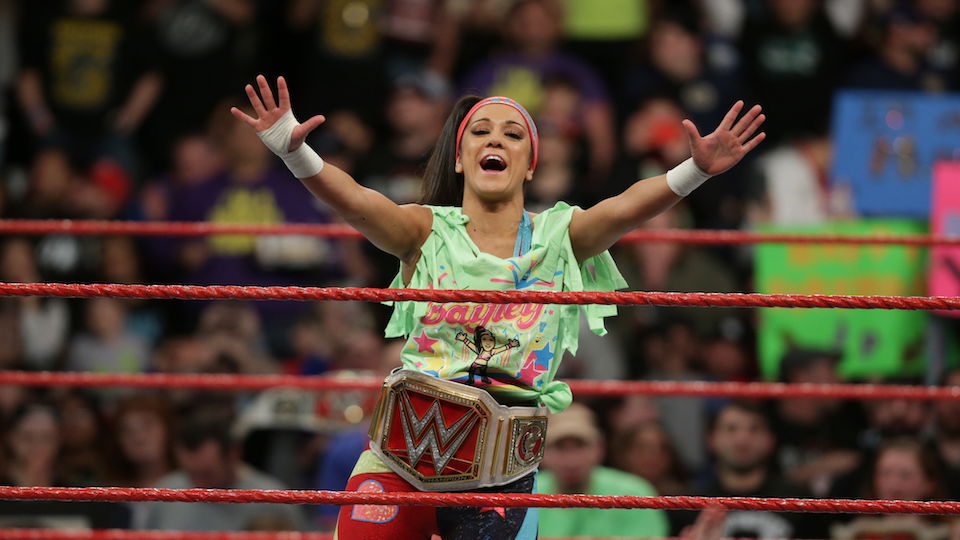 Things just don't seem to ever work out for poor Bayley.
Recently reunited with her old nemesis Sasha Banks, only to see her get injured, it appears that the former NXT and Raw Women's Champion has now had another long-time friend turn heel on her: the barbell at her local gym.
In a clip posted to Twitter, the 'Hugger' can be seen performing a series of barbell snatches with what can only be described as 'hella weight'. However, on the third attempt, it appears that Bayley's forehead tries to steal her gimmick by moving in to hug the center of the barbell.
hit my forehead with the barbell again. ready for #rawchicago pic.twitter.com/yAPoG90r7j

— Bayley (@itsBayleyWWE) October 8, 2018
This savage sneak attack was confirmed by Bayley in the caption to the post, which read "hit my forehead with the barbell again." … What does she mean by "again"? Stop hurting yourself, Bayley! We barely have enough faces in the Raw women's division as it is.
Fortunately, no major damage was done as we got to see Bayley in action during this past Monday's Raw, where she again partnered with Finn Bálor to take on the team of Alicia Fox and Jinder Mahal.
'The Huggable One' is still without a match for Evolution on October 28, however, with a couple more weeks to go before the pay-per-view, there's hope that she can yet find her way onto the card.
Have you ever suffered an embarrassing weight room injury? Share your stories with us in the comments below, on Twitter or on Discord.