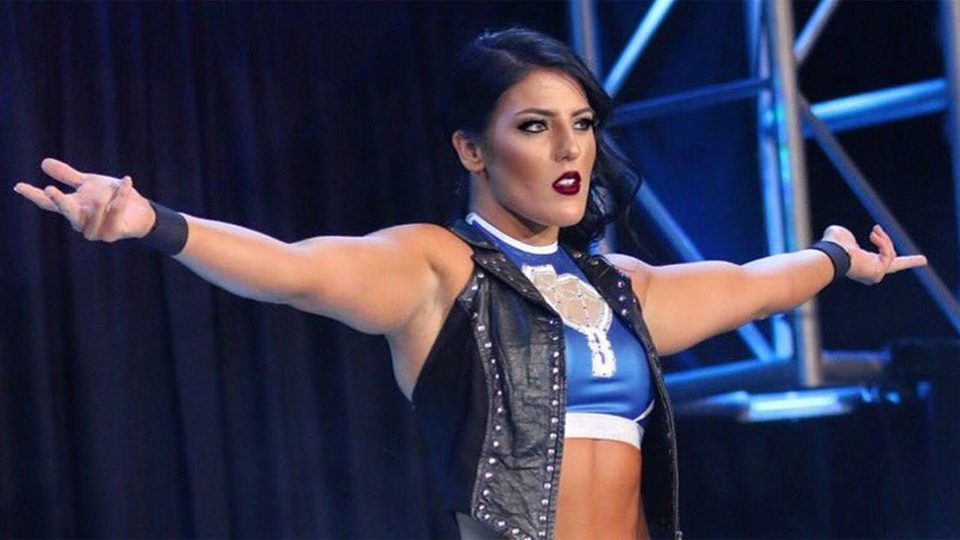 Last week, Impact Wrestling announced that they had severed ties with their World Champion Tessa Blanchard. This comes after the relationship between the two parties reportedly broke down.
Following on from that, it has been reported that members of the Impact roster expected Tessa to receive an offer from both AAA and WWE, and it has emerged that Vince McMahon is interested in bringing her into his company.
Tessa Blanchard was accused of bullying and racism on social media earlier on this year, so many have assumed that AEW, who have banned the likes of Hulk Hogan and his ex-wife from their shows, wouldn't be interested in bringing her in, despite her undeniable talent.
However, Big Swole has taken to social media to say that she'd like to see Tessa sign with AEW despite her reported previous comments and alleged "attitude problems".
Responding to a tweet from a fan about how she'd feel about seeing Tessa in AEW, Swole said that "professionally her smartest choice is AEW".
"Professionally in my opinion her wisest choice is AEW. In our company she can have growth plus her Father (he's a Pastor) is there so she can get any/all the spiritual guidance she needs".
There is no word on if AEW is interested in bringing Tessa in, but there is no denying that the promotion could do with someone of her calibre to help their women's division.
For the latest news on Tessa Blanchard's future, make sure you stay tuned to WrestleTalk.com.