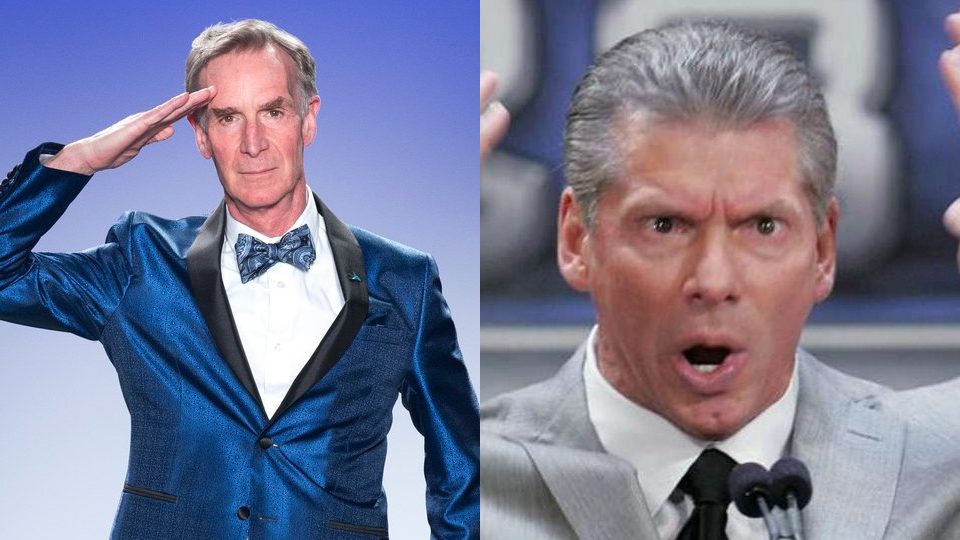 The lawsuit filed by Bill Nye The Science Guy against Disney could have major repercussions for WWE and other promotions.
The suit saw judges rule that streaming services are the equivalent to DVDs when it comes to royalties. WWE and others don't currently pay talent royalties for appearing on their streaming services like they do for DVDs.
Therefore, if someone was to file a lawsuit against WWE for this, it would seem it is something that could come into effect. Of course, WWE isn't the only wrestling company affected, with the likes of IMPACT Plus and NJPW World too.
Dave Meltzer explained the situation on Wrestling Observer Radio, saying:
"The Bill Nye (lawsuit), the judges ruled last week about the suit and it's a very interesting decision because, I don't wanna say it's guaranteed but the ruling will have a lot to do with UFC, IMPACT, New Japan and WWE. Probably more WWE and Peacock than anybody.

"So what happened is Bill Nye actually lost the suit, so he was suing Disney with the idea of he wanted 50% of the royalties that they make from streaming his show, however you break that down, because he felt that streaming was the next stage of television. Disney argued that it's the next stage of DVDs, and DVDs pay a lower rate – television pays 50%, DVDs pay 20%. So they argued for 20%, and the judge ruled in their favor, but in making the ruling, the judge said that streaming technology is basically the DVD world.

"Now the key is that WWE, IMPACT, New Japan, they do not pay the talent like you would if they were on a DVD. They pay them nothing for if you watch the streaming show (WWE Network etc). They get zero royalties and this is a legal precedent that, in fact, the judge ruled that this is like a DVD, so they are entitled to royalties. So it's gonna open up suits, I mean the entertainment one has already been established, but it's gonna open up suits across the board. I think it's almost a lock that this will happen. Probably not right away but soon enough.

"And now of course the WWE Network has moved to Peacock so it's gonna be a Peacock issue, and a WWE issue because Peacock's gonna want WWE to be the ones who pay for this. But all of these guys, including, you gotta remember that so much of this is a lot of guys from the past as well as present guys, that are featured on that Network all the time. So it could be a new way of residuals in a sense to talent that was not there before. And for fighters as well for UFC.

"It's a landmark ruling and it could and should have major repercussions for everyone who has a streaming service, for every wrestling company and MMA company that has a streaming service."

If you use this transcription please credit WrestleTalk.com and link to this page
We'll keep you informed with any further updates to this story.
What are your thoughts on the above story? Let us know in the comments on Twitter or Facebook.