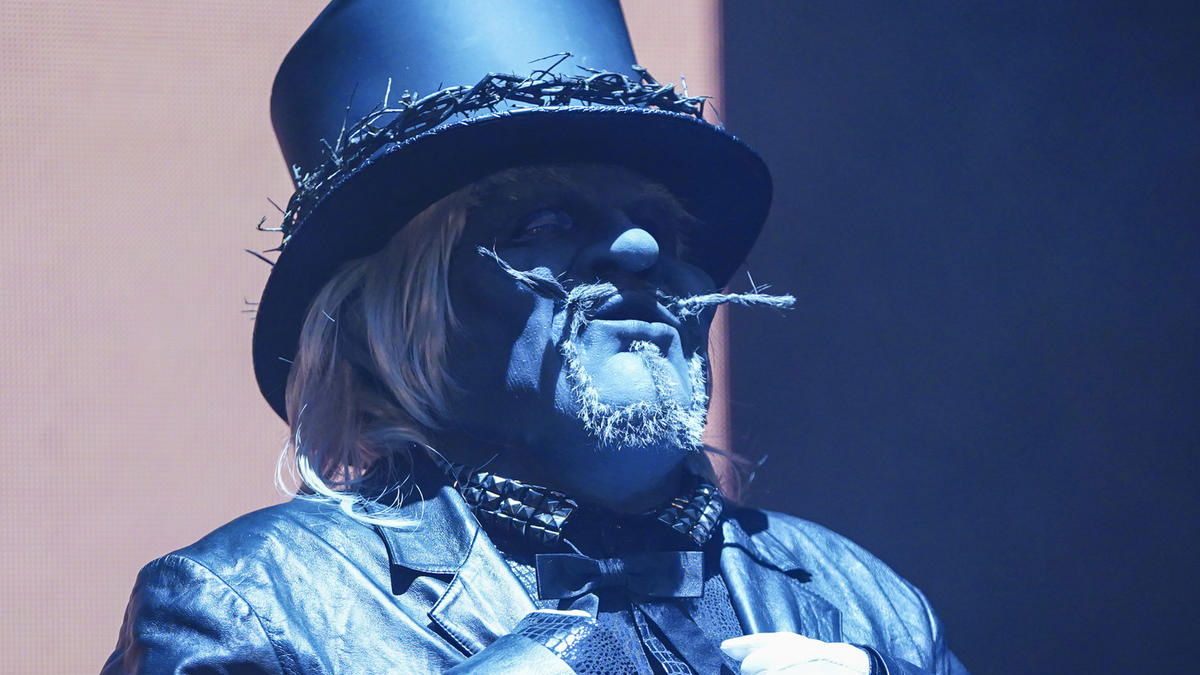 Bray Wyatt says there is so much more to "Uncle Howdy" than you think.
At WWE Extreme Rules 2022, Bray Wyatt made his return to WWE after being released from the promotion in July 2021. Since his return, Bray has been haunted by a new character entitled "Uncle Howdy".
In a new interview on Out of Character with Ryan Satin, Wyatt was asked about the Uncle Howdy character. He answered:
"There's things about me that people don't understand. When they see all these chapters in myself, they kind of look at them as 'Oh, like split personalities or something like that.' If you ever met anyone with personalities, you would see that it's not so cut and dry."
"It's not so simple. It's not like a movie. I suffer from a diagnosis that I'm not going to share with people, and I like being the voice for people to see on a real basis instead of a cartoonish version. But Uncle Howdy and Bray and all these things, these are all real."
"They're based on moments and things that have really happened. The Uncle Howdy, there's so much more to it than you think. It's not just so cut and dry, the spooky man in the background. There's more to it."
"There's complexities that you haven't got to see yet. There's things that I don't understand about it, and that's the beauty of it."
"It's going to grow organically, but the story of it, I don't even think has been told yet. Once you understand what it really is and where it came from, in my childhood, and who Howdy really is, it's much deeper than you think it is, then you would perceive it to be."
Bray Wyatt will make his official in-ring return against LA Knight in the Mountain Dew Pitch Black match at this Saturday's Royal Rumble 2023 event.
When asked what we should expect in a Pitch Black match, Bray answered:
"I think that's kind of the beauty of it. Usually in these kinds of situations, there's all this crazy mysticism surrounding it and it all seems to be kind of derived from my mind, but this one is not like that."
"It's kind of cool, you know, being thrust in a position where I genuinely don't know what the Pitch Black match is going to be like. I've been assured that it's unlike anything that's ever been seen before and I can't imagine that."
"I love to innovate. I love to take risks and do things that everyone else wouldn't dare to do because I'm half an idiot and half a genius, I guess. But I have no idea and I think that's exciting for me. It's cooler that way. I'd rather just walk into the unknown. It's what I'm best at, I think."
Transcription via Wrestling News
Think you're a wrestling mastermind? Well you can prove it by taking quizzes in our brand new quiz section! Don't forget to tweet us your results!