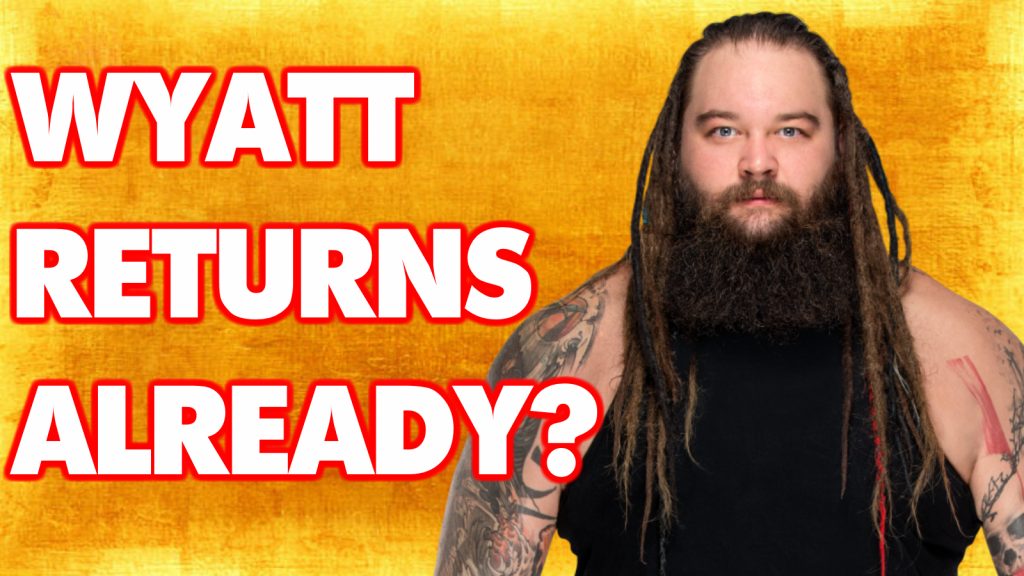 After much speculation over what will come crawling out of the Lake of Reincarnation, it would seem Bray Wyatt has put in an appearance at a Raw live show. Wyatt attacked Kalisto and Gran Metalik, cut a promo and then later attacked Heath Slater and Rhyno. After beating down the 'Beauty and the Man Beast', Woken Matt Hardy came out to confront the 'Eater of Worlds'. Wrestling fan Matt Alonzo sent this footage to WrestlingInc.com.
Matt told Bray it was time to change and led the audience in a "Change" chant before coming to the ring and hitting Bray with a Twist of Fate. Bray has even tweeted a poem from whatever dark realm he's dwelling in these days.
https://twitter.com/WWEBrayWyatt/status/977655006647209984
Does this mean Bray will be returning to his old ways to continue his feud with Hardy? While Wyatt obviously couldn't take off for this live event, hopefully, this story won't carry to Raw, and we can see a new Bray reemerge from the lake. Wyatt coming back as his old character will deflate a lot of what the Ultimate Deletion accomplished in breathing new life and interest into Bray and Matt. The same old Bray would be as mishandled as the WCW/ECW invasion. Either way, it truly is time for him to change. Check out our article on what Wyatt may become here.