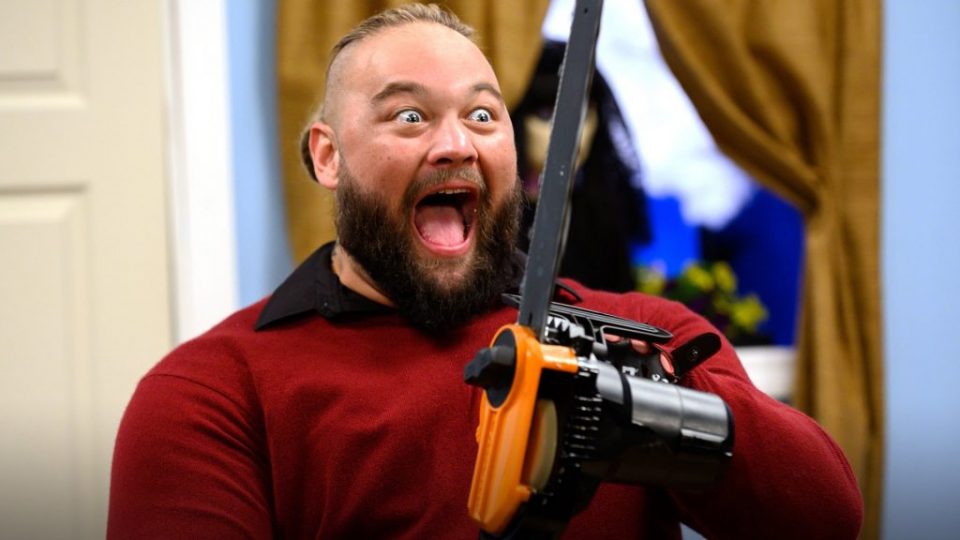 In the ten weeks since WrestleMania 35, Bray Wyatt's Firefly Funhouse segments have been some of the most interesting and exciting few minutes of WWE programming each and every week.
In something that is somewhat rare in WWE, fans are genuinely excited to see this ambiguous character develop and debut on their screens.
Last week marked the eighth Firefly Funhouse segment, and many people are beginning to speculate that Wyatt could be debuting on Raw or Smackdown this week.
The speculation has been fuelled by PWInsider's Mike Johnson who says that the former WWE Champion will be in Los Angeles, where Raw is being held, on Monday:
"Bray Wyatt is slated to be at this Monday's Raw taping in Los Angeles, PWInsider.com has confirmed.  While there is no confirmation Wyatt will appear live on the show (as opposed to another Firefly Funhouse segment airing), it is the first time in awhile that he will physically be present at the taping."
While Wyatt being present Raw is not confirmation that he will be debuting on the show, this is the first time that he will be backstage at Raw or Smackdown since before WrestleMania 35.
Are you excited to potentially see the debut of Bray Wyatt on Monday's Raw? Let us know in the comments.