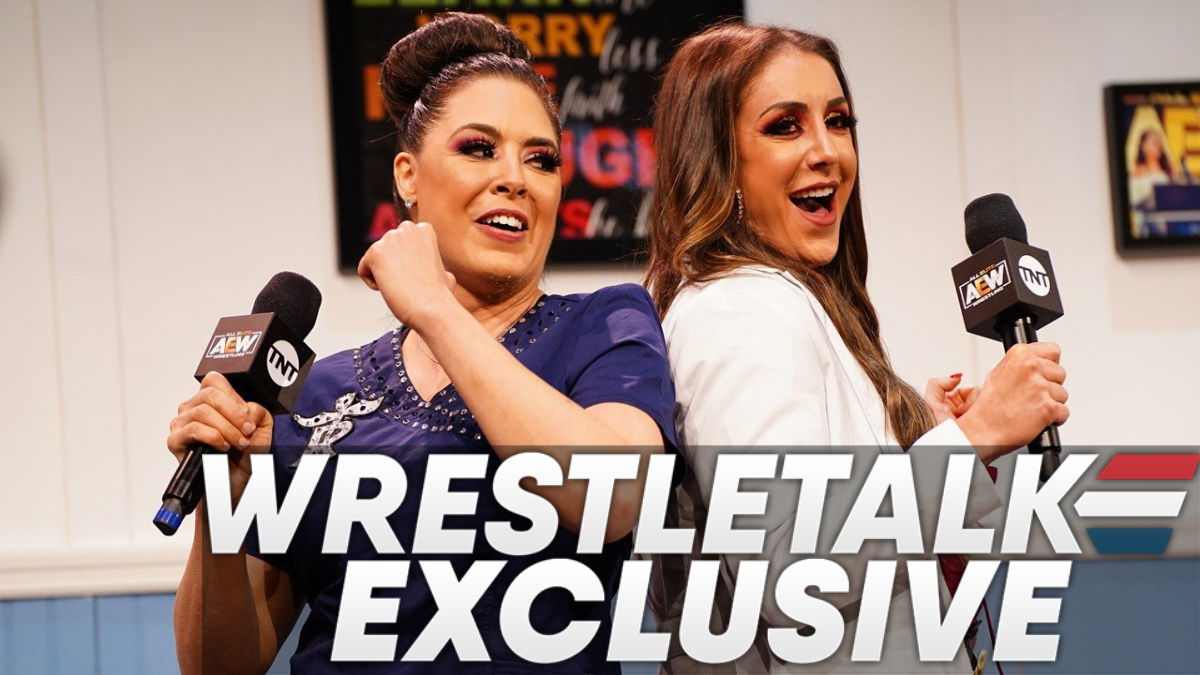 Thunder Rosa and Britt Baker earned a lot of plaudits for their match on AEW Dynamite last month, but Britt Baker thinks that Rebel isn't getting the credit she deserves for the role she played in the bout.
In an interview with WrestleTalk, Britt Baker said that she considered Rebel to be "just as much a part of the match" as herself and Thunder Rosa, noting that "she's so important" to the Dr. Britt Baker character.
"I consider her (Rebel) honestly just as much a part of the match as Thunder Rosa and myself, because she's so important to Dr Britt Baker. I couldn't see, I had so much blood in my eyes and I honestly could not see anything and I kept telling Paul (Turner), 'I can't see, I can't see'. I told Rebel, because she comes out with a towel, and I said, 'Where's your towel?'. She goes, 'I don't know where it is', and I said, 'I can't see', so she just gave me her jacket to wipe my bloody eyes off. What a freakin' great friend, right?"

If you use this quote or any portion of it please link to this page and embed the video interview
What are your thoughts on the above story? Let us know in the comments on Twitter or Facebook.