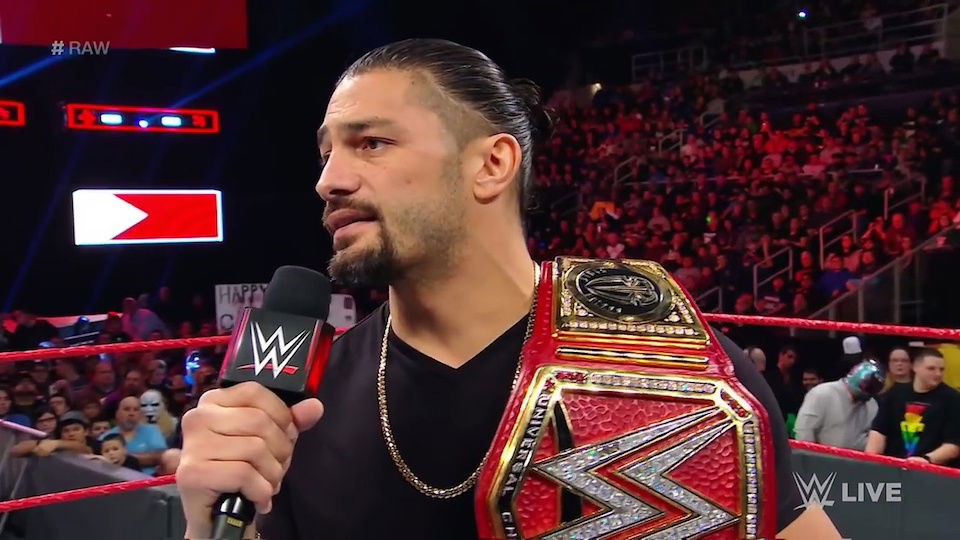 Ever since Roman Reigns shocked the wrestling world by revealing that he had leukaemia for the second time on the October 22 episode of Raw, fans and supporters have been desperate for news on his recovery.
Details about his treatment have rightly been withheld, and very little is known other than a few people within wrestling suggesting that Roman is in high spirits. Thankfully it looks like Roman is being given the privacy he deserves during this time.
The latest snippet of information comes from Chris Jericho, who has once again reiterated that Roman seems to be doing well, and frankly, there's nothing more that we need to know.
Speaking to Chris Van Vliet on his YouTube channel, Jericho said: "He's doing his treatment, and I think things are going really well. I don't really know much about leukaemia. I don't know what the endgame is as far as when you're 'cured' – when it goes into remission, when you can do physical matches or travel or whatever it is.

"But we talk to him quite a bit. I've got a group text with him in it, and I text him on the side quite a bit. He always seems to be doing pretty well and in good spirits… We love him, and I think it's just a matter of time before he comes back. But more importantly — that he stays healthy for his family, for sure."
Get well soon, Big Dog. Everyone is rooting for you.