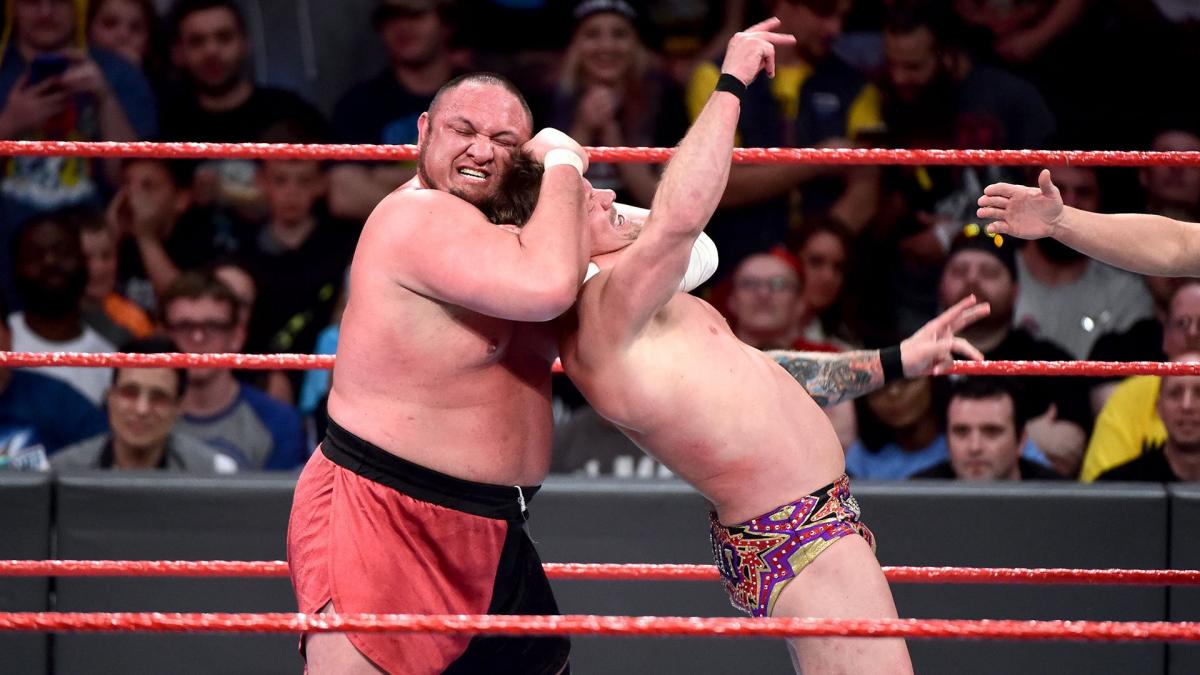 There's only so much you can say about WWE's decision to release Samoa Joe in April, and it's probably better just to look to the future and think of where Joe could end up next.
The obvious candidates are Joe's former stomping grounds IMPACT and Ring of Honor, but if it was up to Chris Jericho, Joe would sign for AEW.
Speaking to the New York Post, Jericho revealed he'd love to see Samoa Joe join AEW.
"Obviously, the one name that stands out as an established main-event heavyweight champion guy is Samoa Joe. Those guys have three months before they can go anywhere. But I'd love to see Joe in an AEW ring at some point. That's another dream match if you want to go there.

"I've never (wrestled him). I think we had one little, three minute sh*tty little match on Raw and it was just kind of thrown away. And I didn't want to do it because I said this is a pay-per-view match, but that's the WWE style. I think Joe and Jericho, Joe and Omega, Joe with Cody, Joe with put name here is a money match."
Jericho also mentioned Tucker, who was released on the same day as Joe, and said while AEW may not see him as a potential signing right now, there's no reason why that can't change.
"You look at a guy like Tucker for example. I don't know if we would take him tomorrow, we might, but it seems to me if he goes and proves what he can do and what he's capable of, well then absolutely."
What are your thoughts on the above story? Let us know in the comments on Twitter or Facebook.