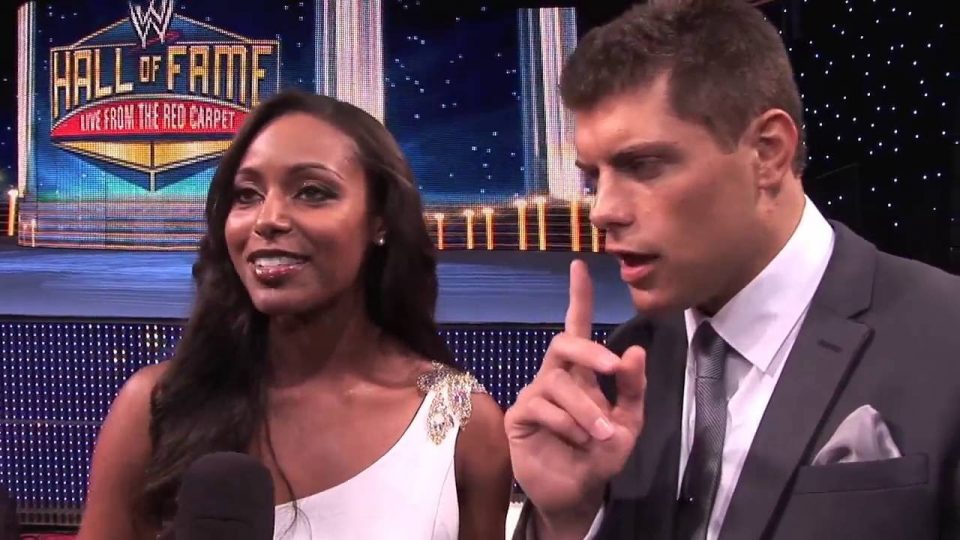 Two wrestling events took place in Jacksonville, Florida yesterday. The first was the All Elite Wrestling "Double or Nothing" rally, and the second was SmackDown Live.
As SmackDown started two hours after the rally came to a close, many fans naturally headed to both. Some of these fans also bought AEW merchandise, and if reports are to be believed, that was a bad move.
Some fans reported on Twitter said that they or someone they had seen had been turned away by arena staff for wearing t-shirts or hats with AEW branding. Other reports suggest this is #fakenews, but you wouldn't put it past WWE.
Cody and Brandi Rhodes were asked how the felt about these reports in an interview that took place after the rally, as you can see below:
.@CodyRhodes & @TheBrandiRhodes respond to reports of fans being turned away from #SDLive for wearing #AEW shirts and bringing #AEW merchandise.

CC: @AEWrestling @WIncRebel pic.twitter.com/f5UGK7KB1k

— WrestlingINC.com (@WrestlingInc) January 9, 2019
"You can't throw people [out]. If people part with their money to get tickets, you can't turn them away," said Cody.
"I'm happy if they got back in. I know a procedure a lot of times is if there's something that you can't show [on your shirt], they turn it inside out or you put it down. As long as they comply, I hope they stay in and enjoy the show," Brandi added.
The two venues were about a mile apart from each other in Jacksonville, and WWE would have been well aware that the rally was taking place.
If it is true that they were turning away fans, then all they've done it given more publicity to AEW and have labelled them as a competitor. Poor move.