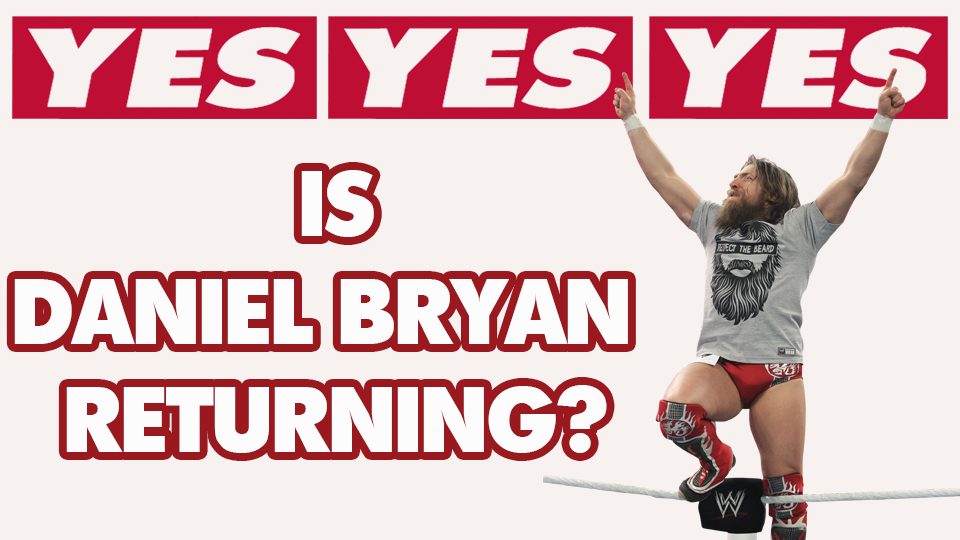 During a visit to Abu Dhabi, Daniel Bryan was asked by The National point blank if he'd be participating in Wrestlemania this year.
Annoyingly for many fans, Bryan repeated what he's been saying for months.
"I don't know."
Equally infuriatingly, he doesn't think the WWE know either.
Of course, the more optimistic WWE fans will be sat at home doing their best Jim Carrey impressions, but it's slowly become a repetitive cycle with Bryan saying "maybe" over and over.
But I'm with the optimists…So you're saying there's a chance?
Currently, and by which I mean since Bryan retired in 2016, nothing is written in stone and things are in flux backstage. This could also mean Vince is easing up on keeping Bryan from the ring.
Bryan himself has stated that he has done everything asked of him by the WWE to get cleared. Every doctor they've sent him to has apparently cleared him for action. He also said he felt the chance of him returning to a WWE ring was greater than it was before, though by how much, he couldn't say.
There have been rumblings that changes with Kevin Owens and Sami Zayn's match at WrestleMania may reflect new plans with Bryan. Also, Bryan's non-answer about the status of his return could correspond in with WWE's tight-mouthed attempts to swerve us.
Wrestlevotes, the Twitter page that first reported Neville's WWE walk-out, reported that Bryan had been approached for a "little to no bumps" return, but he declined.
Since the questions have intensified, I can't confirm anything re: Daniel Bryan. Was told by a source weeks ago they approached him about working Mania & Bryan declined as it wouldn't be nearly want he wants. Light work, little to no bumps etc. No idea what the story is as of now

— WrestleVotes (@WrestleVotes) March 18, 2018
Dave Meltzer then reported that Bryan was, in fact, making "strong moves" to get cleared. So D-Bry wants back in, but he wants to be back 100%. A Daniel Bryan return at Wrestlemania would be the epic moment they've been trying to falsely manufacture for years, but should we want it?