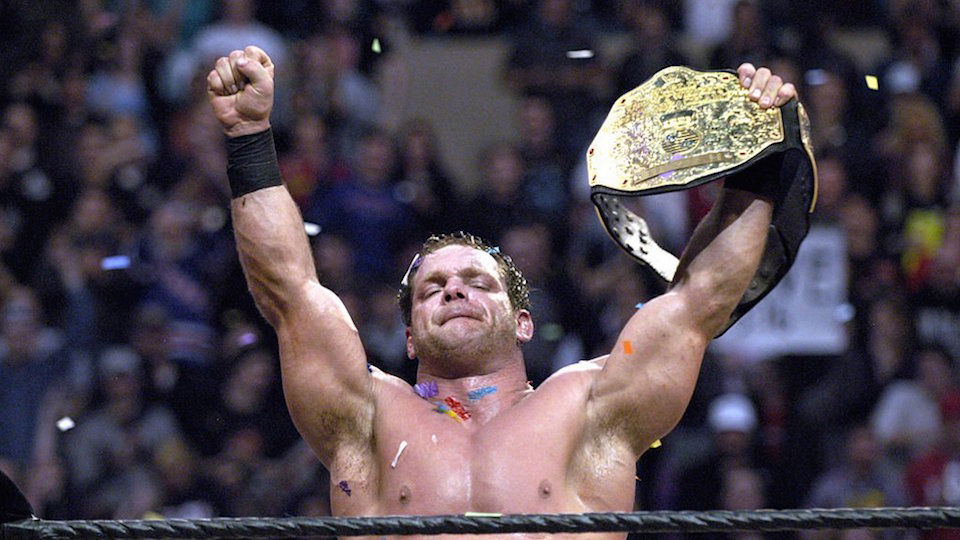 In 2007, Chris Benoit tragically killed both his wife Nancy and son Daniel before taking his own life. Since then, the name 'Chris Benoit' has been banned from WWE TV.
David Benoit, Chris' other son, spoke to Chris Van Vliet recently about a variety of topics, including his father's horrific crimes and subsequent suicide.
During his discussion with Van Vliet, David also said that he would like to wrestle as either Chris Benoit or Chris Benoit Jr., a claim that has certainly divided opinion amongst wrestling fans and critics. For those who aren't aware, Chris is his middle name.
During the interview, David also said that he wants to continue his father's legacy by wearing the same tights that his dad wore and also using his entrance music.
https://twitter.com/consciousgary/status/1217107889438982145
David Benoit was seen backstage at a WWE Live Event back in March 2019 and took a picture with Natalya, someone whose career he has reportedly followed closely. In the picture, Benoit is seen wearing an AEW jumper.
It seems that Benoit is not just a fan of AEW's merchandise but also their in-ring product as he told Chris Van Vliet that he eventually wants to wrestle for either AEW or NJPW.
— David benoit (@RealDavidBenoit) March 16, 2019