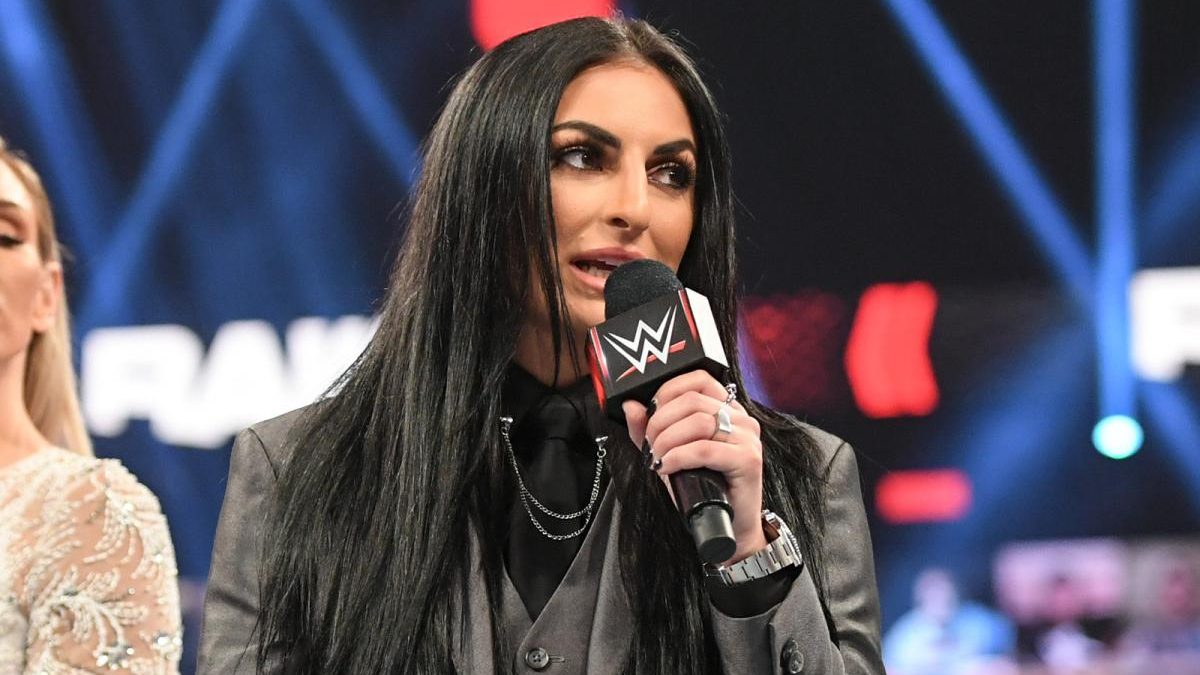 More details have come to light regarding the alleged stalker of Sonya Deville, real name Daria Berenato, being incompetent to stand trial.
Phillip Thomas, who is accused of breaking into Berenato's house last August, was recently found incompetent, and the five-page ruling from Judge Barbara Twine Thomas has explained more.
Thomas had a competency hearing earlier this month and was found incompetent – to put it simply, a competency hearing determines whether someone is mentally capable of understanding what's going on in court.
Since Thomas was found incompetent, he was "hereby committed to the Department of Children and Families to be placed in a mental health treatment facility".
The Judge's ruling includes:
The Defendant is manifestly incapable of surviving alone or with the help of willing and responsible family or friends, including available alternative services, and, without treatment, the Defendant is likely to suffer from neglect or to refuse to care for himself/herself, and such neglect or refusal poses a real and present threat of substantive harm to the Defendant's well-being; or, there is a substantial likelihood that in the near future the Defendant will inflict serious bodily harm on himself/herself or another person, as evidenced by behaviors causing, attempting, or threatening such harm.

b. All available, less restrictive treatment alternatives, including treatment in community residential facilities or community inpatient or outpatient settings, which would offer an opportunity for improvement of the Defendant's condition have been judged to be inappropriate; and

c. There is substantial probability that the mental illness causing the Defendant's incompetence to proceed will respond to treatment and the Defendant will regain competency to proceed in the reasonably foreseeable future.
Thomas will be committed for the forseeable future, and this could actually spell the end of the criminal case unless the court rules that something in his behavior has changed for him to be deemed competent to stand trial.
Berenato recently extended her temporary protection injunction against Thomas and the next protection hearing will be on October 7.
The alleged incident took place early morning August 17, 2020, as Thomas is accused of entering Berenato's property and was said by authorities to have been found "carrying a knife, plastic zip ties, duct tape, mace and other items and told deputies he was planning to take the homeowner hostage".
Tampa authorities have alleged that Thomas had planned to kidnap Berenato for months. Berenato has testified that he sent threatening messages via social media about herself, her ex-girlfriend, her mother, her father, her sisters, her niece, and Mandy Rose, real name Amanda Saccomanno.
Thomas faces charges of Aggravated Stalking (third degree felony), Armed Burglary of a Dwelling (felony punishable by life), Armed Kidnapping for Ransom or Reward or Hostage (felony life), and Criminal Mischief less than $200 (second degree misdemeanour).
We'll keep you updated with any further news on the proceedings.
Via PWInsider