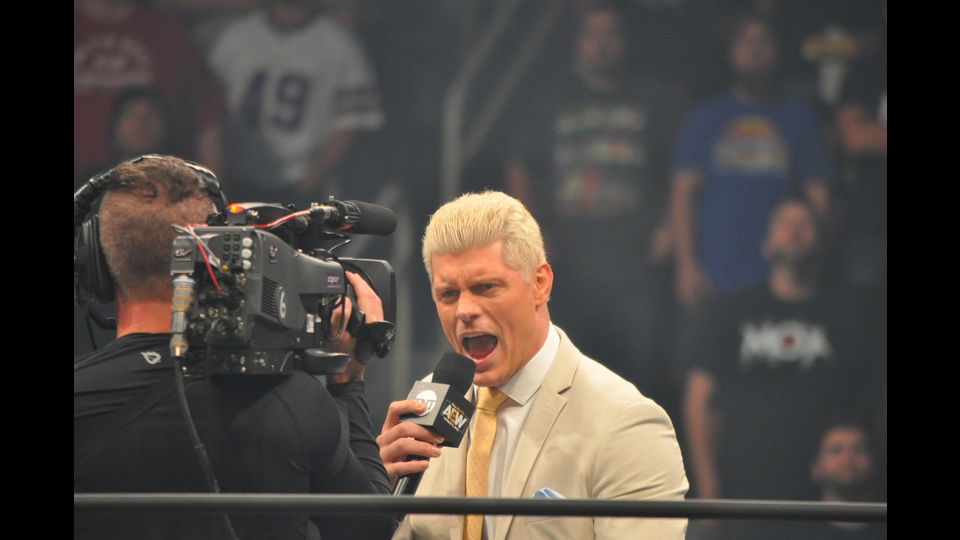 If you watched the March 25, 2020 edition of AEW: Dynamite, then you definitely noticed Cody's endless references to '80s wrestling.  Cody mentioned Sting, Babydoll, Bill Watts, and Bobby Eaton.
However, that last one may have been an inside jab at none other than Jim Cornette. Bobby Eaton was a member of The Midnight Express famously managed by Jim Cornette.
According to Dave Meltzer, this may have not just been a throwaway line by Cody. Meltzer pointed out that comparing one of The Young Bucks to one of Cornette's prized wrestlers was sure to draw the ire of the controversial wrestling figure.
.@KennyOmegamanX, @CodyRhodes & @tonyschiavone24 rundown tonight's #AEWDynamite Line up

Tune in now to @tntdrama @AEWonTNT pic.twitter.com/97KFWp2hSn

— All Elite Wrestling (@AEW) March 26, 2020
Cornette has been very, very critical of The Young Bucks. He sees them as guys who play wrestlers and aren't real wrestlers.
Of course, the comparison could have just been one that Cody legitimately believes. Bobby Eaton was the high-flyer on one of the best tag teams of the '80s. Nick is the high flyer on one of the best tag teams today.
Given Cody's love of that era, he probably does see them as similar. Whether it was on purpose or just a bifactor, I'm sure Cody doesn't mind getting under the skin of Jim Cornette.