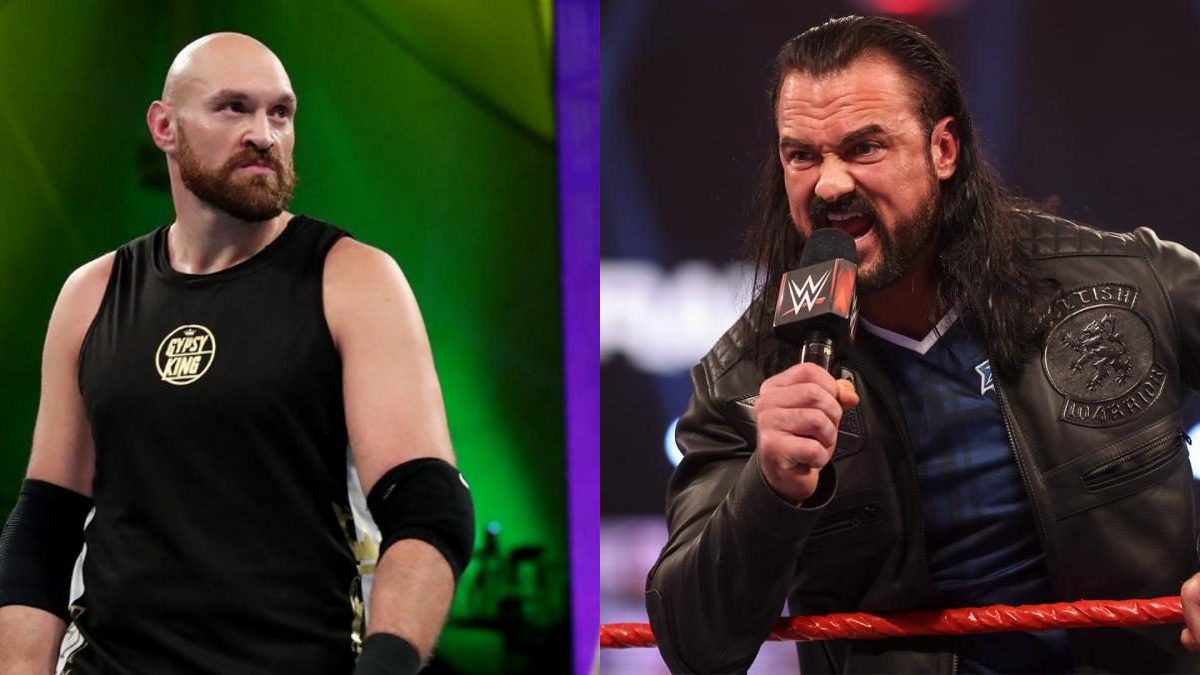 Two-time WWE Champion Drew McIntyre is still pushing for a match against boxer Tyson Fury inside a WWE ring.
This is something that the two men have been building to for absolutely ages, and it looked like it was close to happening at one point but COVID-19 put the plans to a halt.
Speaking with Sportskeeda, Drew McIntyre said:
"The way things are today with the Network being on Peacock now… we can do them across the world. It (McIntyre vs Fury) is possible. I think it's gonna happen. I think it should happen and I do believe that McIntyre and Fury, a couple of the UK's most successful sons, would put more eyeballs on the product. We could really turn some heads with that match."
Fury does have one WWE match under his belt, which was a win by countout against Braun Strowman in Saudi Arabia in October 2019.
What are your thoughts on the above story? Let us know in the comments on Twitter or Facebook.